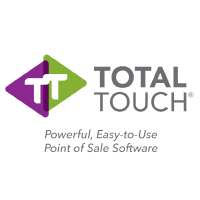 Total Touch Point of Sale
Your restaurant customers need a simple, flexible solution for managing their business. As a Total Touch POS Dealer, you'll certainly be equipped to provide the solution they have been searching for. But this isn't about them, it's about you.
Partnering with Total Touch not only increases profit opportunities but can help you make a difference for your customers. You see, we strive to continuously improve our solution with the best integrations and most relevant features for restaurants. To accomplish this goal, we rely on your feedback, opinions, and input as the professional working with these restaurant owners every day. You can help your current customers and other restaurant owners find the exact solution that they need.
At Total Touch, we understand the challenges you and your customers face every day because we've been there. We know what it's like to be a point of sale dealer and we know how important it is to have the support of your POS partner. That's why you can trust us to put your business and your customers first – because we care about your success as much as you do.
Contact Info + Social
Megan Moore
Relationship Manager
mmoore@totaltouchpos.com
(800) 717-8360