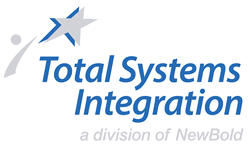 Why did you join RSPA?
We joined the RSPA to network, learn, share, and contribute with other leading companies in the POS industry.
In one sentence, what do you want RSPA members to know about your business?
TSI is a managed services provider that offers a single point of contact for all store-facing technologies.
Name one fun fact that makes your company different from others.
TSI evolved from the Imprinter industry.
What new/existing technologies do you have an interest in learning more about?
RFID technologies utilized within the retail space.
What would you tell other resellers like you about the need to join RSPA?
The RSPA is a group of retail and POS industry experts that will deepen your knowledge of existing and emerging trends and technologies.
What is the most encouraging thing you see for the future of the point of sale technology industry?
Emerging "Brick & Click and Omni-Channel technologies, along with mobility investments to create an enhanced customer experience.
Connect With Us
Website: https://www.newboldcorp.com/total-systems-integration/
Total Systems Integration on Twitter
Total Systems Integration on Facebook
Total Systems Integration on Linkedin
---