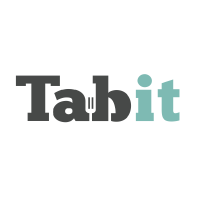 Tabit Technologies
Tabit develops best-in-class solutions to help restaurants transform their business to be mobile, more efficient, and more profitable, while continually focusing on enhancing the customer experience.
Tabit's cloud-based MobileFirst Restaurant Operating System was designed from the ground up to be truly mobile. It has restaurant Point-of-Sale and back office functionality at its' core and utilizes tablets and smartphones as the primary touchpoints. It uses familiar swipe and tap gestures that mobile users are accustomed to, making using it intuitive and training easy.
Additional software modules provide a full suite of functionality for all restaurant needs including guest management and online reservations, kitchen, real-time monitoring, business intelligence, customer surveys, gift cards, kiosks and an Online Ordering Platform for takeout and delivery.
We are a channel focused company looking for partners to expand our rapidly growing business in the USA. Check out our TabitSimple Partner Program!
Please contact us: Tabit Technologies Inc. 833-822-4887 Ext 2
Tabit MobileFirst Restaurant Operating System
360-degree integrated cloud-based solution with restaurant Point-of-Sale and back office functionality at it's core utilizing tablets & smartphones as the primary touchpoints. Modules include guest management and online booking, kitchen, real-time monitoring, business intelligence, online ordering