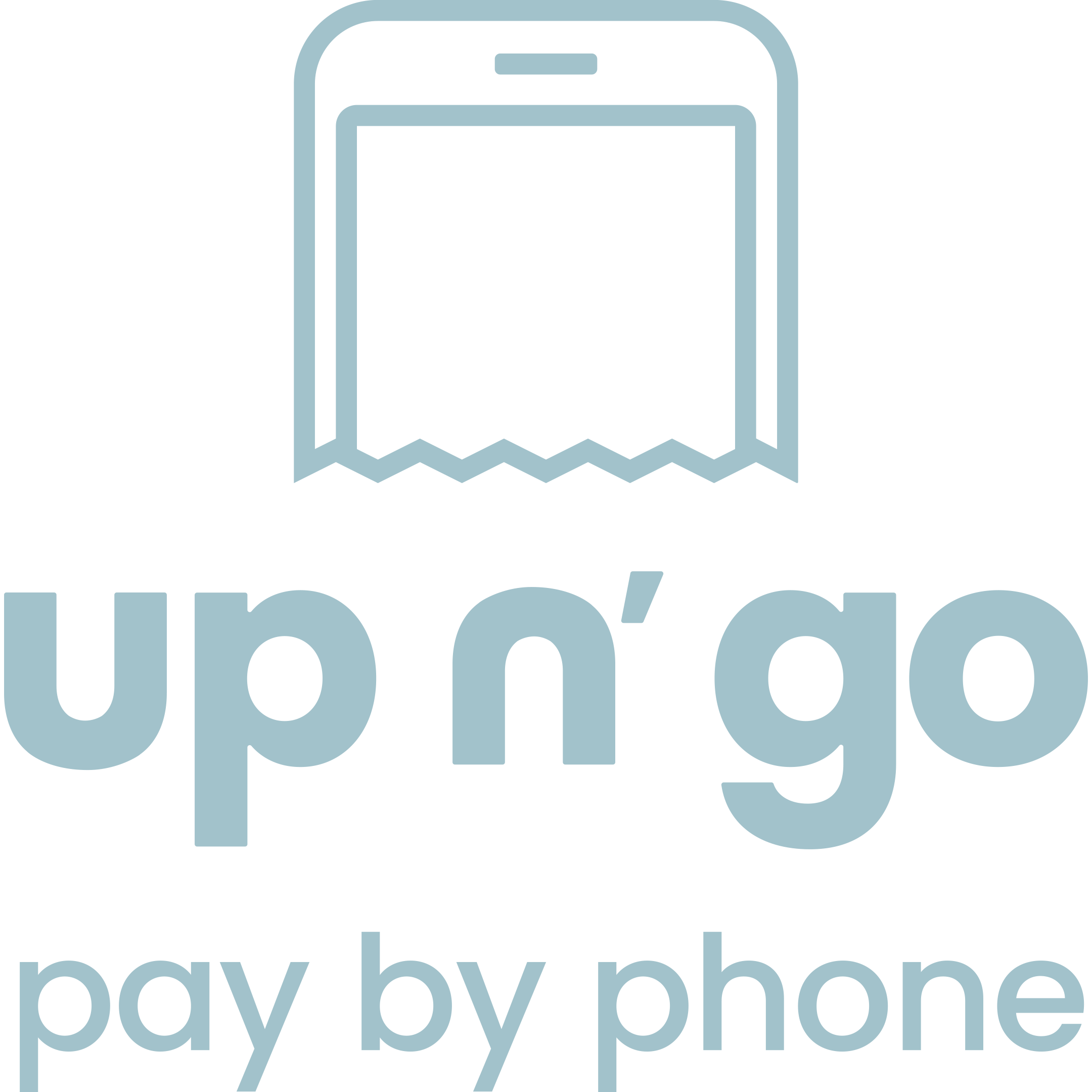 Please provide a description of your company in 50 words or less.
Up n' go Contactless Payments for Restaurants, directly integrates into restaurants' Aloha and Micros POS systems. Up n' go lets guests pay securely in under 15 seconds by simply scanning a QR code printed at the bottom of their check, or by responding to payment links that can be texted to their phones. Online ordering and order at the table are also available.
Why did you join RSPA?
Up n' go is excited to join RSPA to meet additional partners, discover new technologies, and participate in innovation in the hospitality industry. We're also particularly excited to present at the RetailNOW event, introduce Up n' go to more resellers in the industry, and find new channel program partners to add Up n' go to their portfolio of offerings.
What are the core values of your company?
In 2017, Touradj Barman, a tech savvy MIT grad and San Diego native, and Matt Hoyt, the owner of iconic San Diego restaurant, Starlite, got together to solve a problem that has been frustrating restaurant patrons and the hospitality industry for years: the checkout process.
In a time when almost everyone owns a smartphone, the process of paying the check seems stuck in the past, with guests waiting tediously for their server, servers running back and forth juggling guests' credit cards, and the headache on both sides of the table when it comes to splitting the check. There must be an easier way of doing things…
Touradj and Matt developed a mobile payment solution using Matt's popular restaurant as an environment to test and perfect their product. How many restaurant products are built in a restaurant? The result is a highly efficient, user-friendly payment service that uses the technology found in almost everyone's pocket. Now, guests can scan their check using their iPhone orAndroid camera, quickly pay on Up n' go's mobile site using Apple Pay, Google Pay, Venmo or any major credit card, and leave without waiting for their server to return.
Up n' go is leading the way into the future; a future of simple, secure exchanges.
What verticals do you serve?
Restaurants, Bars, Hotels, Event Venues, etc.
What products/services do you provide?
Up n' go Pay by phone directly integrates into your NCR Aloha or Oracle Micros POS system, allowing restaurant guests to securely pay in under 15 seconds, no app needed. Guests can pay through our fully- PCI compliant solution, with Apple Pay, Google Pay, Venmo, or credit card, while splitting the check by dollar amount, percentage, or picking individual items. Up n' go was the first third-party to offer paying in restaurants by QR code in January of 2018 and is now used by nearly 4 million guests annually! Empower your guests to get Up n' go.
PAY AT THE TABLE OVERVIEW
With Up n' go, restaurant checks will automatically print QR codes that guests can scan with their smartphone cameras. When scanning the code, guests will be prompted to open the page on their mobile browser, and they'll be instantly taken to a beautiful, digital version of their exact restaurant check.
BENEFITS OF PAYING AT THE TABLE
Servers will save a round-trip to the table, while guests can pay at the table and leave sooner, including paying more fairly when they split their own checks on Up n' go. Servers can spend the time serving and selling to other guests instead. Everyone will be healthier with no contact required to pay the check. Restaurants will turn tables quicker, seat more guests, and sell more.
PAYMENTS GO STRAIGHT TO YOUR POS
Payments will arrive directly in the restaurant's POS and show up in their existing batch with their credit card payments. Restaurants won't need any extra credit card processing accounts. Payments will just appear alongside their existing payments.
STEPS OF SERVICE:
Print Checks with QR Codes added automatically
Server drops checks with Up n' go QR codes printed on them
Guests scan with their camera – no app needed
Guests split or pay in full with desired payment method
Payment displays in terminal and optional receipt prints
RESTAURANT BENEFITS
Turn tables quicker
Guests who pay by phone spend more
Attract guests looking for contactless
Enable servers to sell more
GUEST BENEFITS
Convenience
Touch-free safety
Split the check fairly
DISTINCTIVE UP N' GO FEATURES
Split checks (by fraction, dollar amount, or picking items)
Text the Check – Invented by Up n' go
Apple Pay, Google Pay, Venmo
Beautiful branding and user experience
Payments appear directly in your POS
Direct API integrations with no middleware
Name one fun fact that makes your company different from others.
Up n' go was the first third-party to let guests easily scan a QR code with no app or account needed to securely and fairly pay a restaurant check in January of 2018.
What is the most encouraging thing you see for the future of the retail IT industry?
We're encouraged to see a movement towards guests using their own devices to make secure payments.
Connect With Us
Website
LinkedIn
Twitter
Facebook
Instagram
YouTube
The best point of contact is Touradj Barman.
Email: sales@upngopay.com
Phone: 619-234-4646