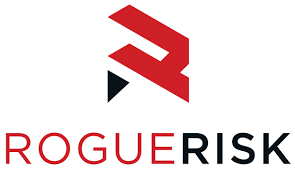 Please provide a description of your company in 50 words or less.
Rogue Risk and our Rogue X Platform create embedded business insurance solutions on autopilot. Through our end-to-end SaaS solution, your small business customers to seamlessly purchase business insurance within your User Experience.
Why did you join RSPA?
We were referred to RSPA by a current member who raved about the quality of the association and its members (many of whom we'd already spotlighted as potential partners). Joining felt like a perfect fit.
What are the core values of your company?
We believe insurance is the foundation upon which small business can take the risks necessary for sustainable growth.
Helping small businesses build that foundation is our mission.
What verticals do you serve?
We partner with POS, fintech and B2B platform companies to offer small business insurance in all 50 US states.
What products/services do you provide?
We're able to offer the full spectrum of business insurance products including, General Liability, Business Owner's Policy (BOP), Worker's Comp, Commercial Auto, Cyber and more.
Name one fun fact that makes your company different from others.
We're the only company in the world currently able to offer embedded business insurance to POS providers. Our founder is also a die-hard Buffalo Bills fan which means patience and perseverance are in our DNA.
What is the most encouraging thing you see for the future of the retail IT industry?
The focus on User Experience. It's getting easier and easier for customers to purchase products and services from both SaaS and retail providers.
Connect With Us
Website
Rogue X
Facebook
The best point of contact is Ryan Hanley
Email: ryan@roguerisk.com
Phone: 518.960.6600
Get to Know Rogue Risk: