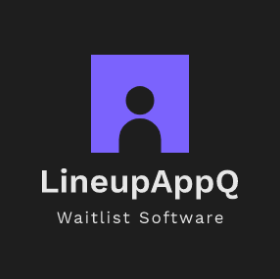 Please provide a description of your company in 50 words or less.
LineupApp is passionate about improving customer experience. We envision a future with the service sector streamlined, simple, easy, and pleasant. We continue to grow with a deep understanding of businesses' needs in creating a winning customer experience.  LineupApp creates a better future by using AI and analytics to exponentially improve customer acquisition and retention.
Why did you join RSPA?
We joined RSPA to stay on top of industry trends and network with industry leaders, share ideas, and meet resellers, software developers, vendors, and distributors in different industries.
What are the core values of your company?
We value customer experience, business efficiency, and strong relationships.
What verticals do you serve?
Restaurant
Healthcare
Pharmacy
Child Care
Salon and Spa
Casino
Bowling
Retail
Warehouse
Church Nursery
Government Services
Dental
What products/services do you provide?
Reservation and Appointments
Automation
Text messages
Check-in Kiosk
Multi-location Support
Analytics Dashboard
Instant Synchronization
Export/Import Guest Data
TV Monitor Support
Survey/Feedback
POS Integration
Name one fun fact that makes your company different from others.
We sell AI-powered waitlist software exclusively through resellers.  Our reseller partners provide complete solutions to businesses in the restaurant, hospitality and other industries – businesses that are looking to improve waitlist management and the overall customer experience.
What is the most encouraging thing you see for the future of the retail IT industry?
The accelerated application of AI, machine learning and data science combined with microservice architecture – makes it possible to readily integrate and assemble solutions that are far more powerful than monolithic apps of the past.
Connect with us:
The best point of contact is Ben Yehooda.
Email: ben@y038a.com
Phone: 1 (973) 318-3900