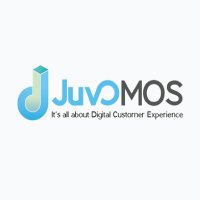 Please provide a description of your company in 50 words or less.
JuvoMOS is an innovative, customer-centric solution for business of all sizes. We're not a one-size-fits-all, we've designed a solution for each type of business. Comprised of Point of Sale Solutions, Online Ordering Platform, Marketing Services and Delivery Services designed by business experts for business experts.
Why did you join RSPA?
We think it is the perfect community for the professional growth of our brand.
The place where we can establish links with other companies and obtain great networking through those connections.
What are the core values of your company?
Providing trusted, customer-centric, innovative solutions for our restaurateurs is at our heart.
We value flexibility, autonomy, and transparency.
What verticals do you serve?
Restaurants, Coffee Shop, Bar/Night Club, Spa and Beauty Salons and businesses related.
What products/services do you provide?
JuvoMOS: Omnichannel Platform that combines sales, marketing, and operations in one system.
Name one fun fact that makes your company different from others.
Why settle for a cupcake when you can have an entire bakery? We offer a system that goes beyond the conventional point of sale restaurants are used to.
What is the most encouraging thing you see for the future of the retail IT industry?
We believe that contactless experiences will be the biggest challenge for retail businesses. How do you manage to be in the customer's heart now that you have no way of establishing direct contact with them?
Technology must find a way to link business with customers, and not just work as a complement from companies.
Connect With Us
Website
Facebook
LinkedIn
Instagram
The best point of contact is Eddy Ruiz.
Email: eddyr@juvomos.com
Phone: 786-268-9939