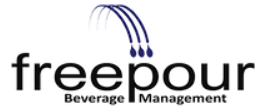 Please provide a description of your company in 50 words or less.
We provide a patented solution for monitoring draft, spirits, wine, and packaged beverages. Our technology is interfaced with your POS system and Enterprise level back-office inventory solutions and provides actionable metrics to boost your profit. Reports drive bartender behavior to optimize profits and reduce labor costs of doing frequent inventories.
Why did you join RSPA?
In order to grow our market and explore various partnerships, we needed the right outlet to find great connections. RSPA provides us with a large community of retail vendors and distributors across North America which is valuable for us as we serve clients internationally.
What are the core values of your company?
We work around our core value of 'accountability' as we provide our clients with a patented solution that holds their staff and business accountable for their time and money. Accountability applies to us at Freepour as well because we hold ourselves accountable for our actions and ensure that our clients can rely on us.
What verticals do you serve?
Restaurants, Bars, Venues, Resorts, Casinos, Hotels.
What products/services do you provide?
We provide a draftchecker dashboard that consists of a POS interfaced software, accurate flowsensors and our proprietary control box. We also have Scanchecker Cloud which is a patented stocktaking solution for spirits, wine and packaged beverages and allows users to scan and weigh 20 bottles a minute.
Name one fun fact that makes your company different from others.
Some companies provide draft beer solutions, others provide liquor/wine solutions. We are totally unique in our offerings because we supply both these types of systems and our Scanchecker is patented so no other company can do what we do exactly!
What is the most encouraging thing you see for the future of the retail IT industry?
Moving towards cloud-based solutions can create opportunities for new ways to run your business as it is efficient and easy to use.
Connect With Us
Website
Facebook
Twitter
Instagram
The best point of contact is Dave McCullough.
Email: davem@freepour.com
Phone: 289-373-3071