By: Stephanie Hayman, Marketing Manager at TSYS
Once upon a time, my seventh grade English teacher provided my class with advice about writing our book reports, using the following metaphor: "Make sure that your content is like a lady's skirt; long enough to cover the subject, but short enough to keep it interesting." Inevitably, the class of immature 12-year-olds laughed, but I think Mrs. Neill was preaching about snackable marketing before it was the cool thing in-industry. We need to tell stories – fast, and in a digestible manner.
We live in a world where there is a deluge of content thrown at us through every marketing medium possible. As consumers, we sift through content and product marketing, and zero in on what is most important to us. As marketers, we are tasked with treading the waters of B2C, B2B and even B2P consumption, and determining how we can effectively cut through the noise.
Marketing is the gateway to sales. Sales is the key to revenue. Revenue growth will propel a business forward. Whether you are selling faux eyelashes to tweens and millennials or payment processing to a retail merchant, employing compelling content in the form of a quick hit is key to capturing your target market's interest.
Micro Social Video Trumps TV
The days of big brands investing millions into a :30 television spot are over. Attention spans are low and digital trust is high, leading to a natural consumer behavioral flow to social consumption. Content has the ability to marry conversion through the use of effective :05-:15 in-app or newsfeed video spots. The short and sweet nature leads to shoppable social commerce at the time of content consumption, closing the loop between initial marketing messaging and a sale.
On-Demand Downloads
More often than not, your target market will accept a one-hour webinar meeting request, but fail to attend, and simply stay in touch with follow-up materials. Capturing the market at their leisure is key to securing their full, undivided attention. Utilizing a traditional webinar model to promote inbound lead acquisition is necessary, but a 10-15 minute download of high-level information on a prospect's terms has the ability to be wildly more effective.
Use Words Wisely
Whitepapers, e-books, testimonials, blogs, sales pitches, social posts = key ways to communicate with customers. Format them correctly and in an aesthetically-pleasing way, and they will be infinitely easier to consume and digest by the target market. Elaborate documents need to be wielded into eye-catching infographics, GIFs, audio snippets, and more so the message is delivered quickly and in a way that is understood.
When we are hungry, we want to throw pizza bagels in the toaster oven for two minutes. We don't want to knead the dough, pour the sauce, add the mozzarella, and bake the pizza for close to a half an hour. Consumers and prospects have constant appetites: they want things now, they want things quick, and as marketers, we need to deliver on that request in a snackable way.
---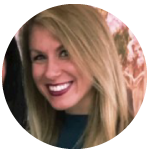 Stephanie Hayman is a Marketing Manager for TSYS and a current member of the RSPA Marketing Committee. Stephanie is a traditional and digital marketer with 7+ years of corporate and agency experience in the B2B and B2C realms, whose portfolio includes companies and clients like TSYS, Canon USA, KISS Products, and CityMD. She joined the TSYS team in September 2018 and earned an MBA in Marketing in December 2018.