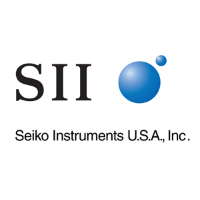 Seiko Instruments USA
Since 1881, Seiko has introduced one revolutionary product after another, including the first wrist watch in Japan in 1913 and the first quartz watch in 1969. Seiko Instruments (SI) was founded in 1937 and evolved into a design and engineering leader via innovation and numerous firsts in the market place. SI developed the first desktop smart label printer and has been accredited with originally designing the now, widely accepted 'cube' POS design printers. Recognizing recent global events and the need for social distancing, SI was also the first to launch a color display and integrated POS printer solution, providing enhanced customer value, engagement and safety above all. SI is also #1 in Japan with mobile printer solutions that further enhance worker productivity and customer service in this changing world.
Customers are expecting new and safer out of home activities. Over 70% are not comfortable with going back to the status quo when it comes to safety. More than half are expecting to see significant changes in stores and businesses when they return to shop.
SI has been thinking about this too and we look forward to conversations with you and providing smart and safe business solutions that engage customers safely, while enhancing productivity and worker safety.