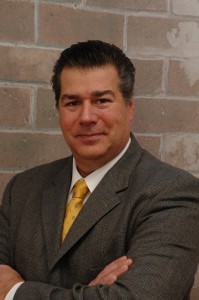 Torrance, CA " Seiko Instruments USA Inc. (SII) Thermal Printer Division, https://www.siiprinters.com, a globally recognized leader in thermal printer technology, today announced that it has named Steve Zbin as Regional Sales Manager, Eastern U.S. and Eas
tern Canada. Zbin will focus on developing technical sales and business development efforts within his territory, and will work with both distributors and sales representatives on the company's POS, Smart Label, Panel Mount and Mobile Printer products. He will be based out of Cleveland, Ohio.
Zbin most recently worked as Field Sales Engineer for Electro-Reps, where he handled business development for the company's electronic components products. Prior to that, he spent more than 10 years at FutureLogic, mainly focusing on casino and OEM customer relationships, as well as coordination, implementation, and assurance of customer satisfaction with products in North America.
"I'm looking forward to being part of an already successful and innovative team that has a constant vision of always taking hold of the next big opportunity when it comes to technology, Zbin said. "As regional sales manager, my main goal will be to increase market share, especially in the POS and SLP printers markets within my territories.
"The addition of Steve (Zbin) is one that is a positive and smart move for Seiko Instruments, "said Kaz Onishi, Vice President, Seiko Instruments USA. "Steve's technical sales background, as well as his industry and company knowledge and relationships are a natural fit for him to take our thermal printer business to even higher levels in the Eastern U.S. and Eastern Canadian regions.
For more information on Seiko Instruments USA, please go to www.siiprinters.com, or call (877) 905-2291.
Follow us on Twitter at: www.Twitter.com/siiprinters.
---
About Seiko Instruments Inc.
As a Seiko Holdings Corporation subsidiary, Seiko Instruments (SII) represents a globally recognized brand, embodying innovative design and precision manufacturing excellence. Founded in 1937, SII currently has more than 13,000 employees worldwide. The company manufactures and markets electronic components, consumer electronics, communication and network technology, scientific instrumentation, precision manufacturing technology, and a complete lineup of receipt printers, mobile printers, kiosk printers, and OEM printing solutions.