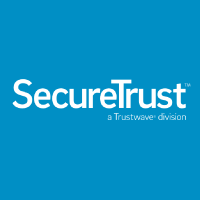 SecureTrust, a Trustwave division
SecureTrust , a Trustwave division, leads the industry in innovation and processes for achieving and maintaining compliance and security. SecureTrust delivers world-class consulting, compliance and risk assessment services and solutions for the enterprise market as well as tailored PCI programs for acquirers around the globe. For more information, visit www.securetrust.com .
SecureTrust PCI Manager
A cloud-based platform delivering Payment Card Industry (PCI) compliance validation for merchants and enhanced risk mitigation for acquiring banks and merchant service providers.
Contact Info + Social
Whitney Ruggles
Marketing Director
wruggles@securetrust.com
(312) 267-3352