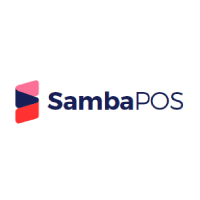 SambaPOS
SambaPOS is a versatile and feature-rich restaurant management software designed to streamline operations and enhance customer service. It offers a comprehensive set of tools to manage various aspects of a restaurant, including order taking, table management, inventory control, reporting, and more.
With SambaPOS, restaurant staff can easily take orders, customize menu items, and send them directly to the kitchen for preparation. The software supports different order types, such as dine-in, takeout, and delivery, making it suitable for various types of establishments.
Inventory control features help restaurants manage their expenses to save them time and money. Detailed reports provide valuable insights, enabling data-driven decision-making.
SambaPOS is highly customizable, allowing users to tailor the system to their specific needs. It supports users of all types and sizes and formats. From the large chains to food trucks, SambaPOS handles them all.
Overall, SambaPOS empowers restaurants to streamline their operations, enhance customer experiences, and optimize business efficiency.