Welcome to the second in a series of articles titled "RSPA Recommended Read." Various RSPA staff members will share details from books we think would be helpful to leaders and aspiring leaders at VAR, MSP, ISV, and vendor member organizations.
By: Jim Roddy, VP of Marketing at the RSPA
Run To The Roar is a book about the squash team at Trinity College in Hartford, CT. I know that description makes you want to navigate to another web page right now, but I implore you not to! The full title of the book is Run To The Roar: Coaching to Overcome Fear, and the lessons detailed by coach Paul Assaiante and co-author James Zug are applicable to anyone tasked with leading others.
Here are some of my favorite passages:
My biggest challenge as an educator is helping my athletes conquer their fears, their anxieties, and their worst nightmares. In moments of tension and crisis — when the lion roars — I teach them to understand that safety is actually found in moving forward.
"I don't care about your goals. I care about you. I want to know what you are afraid of. What is holding you back from excellence, from achieving and fulfilling your potential? What do you fear? … Let's confront your fears. Let's run to the roar."
My speech is short. Anything more than a minute and it becomes forgettable. I want it seared into their minds so that six hours later they can still hear it.
Since my players get on court more than 200 days a year, I have to ensure that my official practices brim with meaning. Every day is different. I start practice at different times and run them at different lengths.
At practice I treat my players like seedlings, juvenile plants bending toward the sun. I do not cut them down. I encourage experimentation.
Intimidation is never a long-term solution.
I blindly stumbled into an essential fact of living: you earn credibility if you don't pretend to be someone you aren't.
I like situation games or drills to break old habits and establish new patterns. I loathe the lackadaisical.
There is no way to generate resentment more quickly than to make the athletes think that they are doing this for you.
Familiarity breeds disinterest.
People choke. When you're choking, move your feet. That is what my brother John said he did in Vietnam. Breathe and move your feet.
A match is a celebration of the effort you put in at practice. Relish the performance.
RSPA Recommended Read Rating: 7.5/10 for non-squash fans; 12.5/10 for squash fans
We business managers can learn a lot from coaches because they must be teachers – they don't have the option of walking onto the court or field and doing the job for their direct reports. If coaches don't delegate, if they jump in for their athletes when the pressure mounts, their team gets disqualified. Teaching from the sidelines is the only option. Assaiante does a wonderful job of detailing his rocky path from a rookie coach to the leader of a program that experienced an incredible 14-year, 252-match win streak. Understanding his mindset and communication tactics will benefit any business leader. Purchase your copy of Run To The Roar here.
Thanks to Abby Sorensen (Chief Editor of Software Executive Magazine, 2018 RSPA W2W Leader of the Year, and assistant golf coach at Allegheny College) for recommending this book to me.
---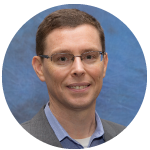 Jim Roddy
is the Vice President of Marketing for the
Retail Solutions Providers Association (RSPA)
. He has been active in the POS channel since 1998, including 11 years as the President of Business Solutions Magazine, six years as an RSPA board member, one term as RSPA Chairman of the Board, and several years as a business coach for VARs, ISVs, and MSPs. Jim is regularly requested to speak at industry conferences and he is author of Hire Like You Just Beat Cancer. For more information, contact
JRoddy@GoRSPA.org
.