By: Jim Roddy, VP of Marketing at the RSPA
You won't see this benefit spelled out in any RSPA marketing materials about RetailNOW, but what happened to me at this year's show is another plus of traveling to "Where The Industry Meets." Bobby Bauer, the Vice President of VAR BMC headquartered in Lansing, MI, visited the RSPA booth and gifted me a copy of the book Nine Lies About Work: A Freethinking Leader's Guide to the Real World by Marcus Buckingham and Ashley Goodall. I'm always on the lookout for a good read, and having a good read find me is even better.
This book does an excellent job making you think about assumptions of some long-held "best practices" in the workplace. Some of my favorite passages are listed below. (Spoiler alert: If you want to know what the nine lies are, you'll have to buy the book yourself.)
The freethinking leader is: (1) a leader who embraces a world in which the weird uniqueness of each individual is seen not as a flaw to be ground down but as a mess worth engaging with; (2) a leader who rejects dogma and instead seeks out evidence; (3) a leader who knows that the only way to make the world better tomorrow is have the courage and the wit to face up to how it really is today.
Events and changes are happening faster than they ever have before, so dissecting a situation and turning it into a meticulously constructed plan is an exercise in engaging in a present that will soon be gone.
It's far better to coordinate your team's efforts in real time, relying heavily on the informed, detailed intelligence of each unique team member.
A year is not a marathon, planned out in detail long in advance, but is instead a series of 52 little sprints, each informed by the changing state of the world.
The best companies don't cascade goals; the best companies cascade meaning. "Our people don't need to be told what to do; they want to be told why."
On the best teams, the team leader is able not only to identify the strengths of each person but also to tweak the roles and responsibilities so the team members, individually, feel that their work calls upon them to exercise their strengths on a daily basis.
The most helpful advice is not a painting. It is instead a box of paints and a set of brushes. The best team leaders seem to say, "Take these paints, these brushes, and see what you can do with them. What do you see, from your vantage point?"
[The] apartheid [of] separating high potentials from low potentials does terrible things to a company. The careless and unreliable labeling of some folks as hi-po's and others as low-po's is deeply immoral. It explicitly stamps large numbers of people with a "less than" branding.
The power of human nature is that each human's nature is unique. This is a feature, not a bug. Your responsibility is to take seriously the uniqueness of your uniqueness, and design the most intelligent, the most honest, and most effective ways to volunteer it to the rest of us.
We follow leaders who connect us to a mission we believe in, to clarify what's expected of us, who surround us with people who define excellence the same way we do, value us for our strengths, who show us that our teammates will always be there for us, who diligently replay are winning plays, who challenge us to keep getting better, and who give us confidence in the future.
We need not dictate how each leader should behave, but we can define what all good leaders must create in their followers.
We follow a leader because he is deep in something, and he knows what that something is.
RSPA Recommended Read Rating: 9.5/10
This book deserves a high rating because of its breadth and depth. You'll walk away with more than just a couple nuggets about a couple subjects. Instead, the book offers mind-expanding-yet-practical lessons in team building, planning, employee management, goal setting, training and development, employee engagement, and leadership among other important business topics.
Since I've read Nine Lies, it's shaped how I engage with my RSPA co-workers and RSPA members during our Business Advisory Strategy Sessions. For example, I've believed and practiced for years that job descriptions should be malleable to fit the unique skills and talents of your individual team members. I wasn't sure if that was a best practice, my personal preference, or a weakness that I couldn't develop my direct reports into well-rounded employees. Buckingham and Goodall state in no uncertain terms that morphing job duties is a best practice. They write, "Ongoing work-strengths fit is the master lever for high-performance teams: pull it, and everything else is elevated; fail to pull it, and everything else is diminished."
That principle makes me think of several resellers I've engaged with. One VAR moved their most affable technician into a Customer Advocate role, reaching out to customers to uncover and solve problems while they're still small. Another VAR saw that their techs were outstanding with problem solving and in-field execution, but they were poor on follow up … because they were always looking ahead for the next problem to solve. Instead of fighting gravity, the VAR embraced PSA software for automatic follow-ups and tasked the company's high-attention-to-detail bookkeeper with conducting follow-up calls, causing both customer satisfaction and job satisfaction to soar.
After reading Nine Lies, you won't look at your business the same way you did before. Purchase your copy of Nine Lies About Work here.
---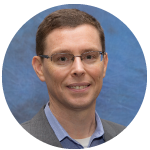 Jim Roddy
is the Vice President of Marketing for the
Retail Solutions Providers Association (RSPA)
. He has been active in the POS channel since 1998, including 11 years as the President of Business Solutions Magazine, six years as an RSPA board member, one term as RSPA Chairman of the Board, and several years as a business coach for VARs, ISVs, and MSPs. Jim is regularly requested to speak at industry conferences and he is author of Hire Like You Just Beat Cancer. For more information, contact
JRoddy@GoRSPA.org
.