By: Jim Roddy, VP of Marketing at the RSPA
You never know where you're going to stumble across a good book. Recently while my wife and daughter were shopping for shoes at a local plaza, I walked next door to Ollie's Bargain Outlet to sift through their selection of significantly discounted books. Under a pile Ted Nugent's Kill It & Grill It was one copy of Marketing Your Dreams: Lessons in Business and Life from Bill Veeck, Baseball's Marketing Genius by Pat Williams for the low, low price of $6.00 – an 80% discount.
After devouring the book, I can state with certainty that I got more than my money's worth. Here are some of my favorite quotes and concepts from the book:
Success without enthusiasm breeds a sort of emptiness and carries you farther from everything you yearn for: the chance to contribute something meaningful and transcendent before your life is complete.
Don't fear the labels. Don't fear the unsafe path. In a room of suits, of stale ideas, there's nothing worse than a conformist.
How could you spread your passion when you lock yourself in an office? If you are not co-mingling, if you're not available and accessible and willing to listen, your authority will diminish.
"The best promotion is touching people. Go meet people. Speak everywhere you can and tell your stories. Get people talking, and then they become your ambassadors and spread the word for you." In Cleveland, 85% of the groups he spoke to showed up at the ballpark, even though Veeck never overtly asked for their patronage during his talks.
"How could you expect people to come see you if you didn't go see them?"
One thing about a promoter: His job is steeped in the lives of people. Which means he must know them, understand them. Be able to interpret their tastes. But more than that, it means he must care about them. He must be willing to sit with them, to apologize to them, endow them with humanity instead of treating them as clicks on a turnstile, as empty commodities."
When you don't promote, a terrible thing happens: nothing.
Courage is man's chief virtue because it allows his other virtues to become exposed. Courage is merely the door.
There was skepticism. There were enemies. He didn't care. This was his life. He was going to live it. He was a man who dared. To him, that meant more than any criticism and more than any vindication.
"When you act small and helpless, you feel small and helpless."
It's all right to dream as long as you do everything in your power to make those dreams come true.
RSPA Recommended Read Rating: 9.0/10
I'm certainly glad I picked up Marketing Your Dreams and not Nugent's Kill It & Grill It cookbook instead. (I've never had much of a craving for Sweet & Sour Antelope.) Take for example excerpt #11 I listed above; it's an excellent message for everyone in our channel. I conclude many of my channel presentations sharing with the audience that the successful VARs and ISVs I observe take the initiative to improve their business. They try, test, measure, analyze, adjust, and try again. They don't sit still waiting for someone else to solve their problems or accelerate their business.
I also appreciated the core marketing advice in this book:
Be passionate about your product
Care about your customers
Mingle with as many prospects as you can
Create ambassadors among your customers
Have the courage to not be boring
Effective marketing doesn't start with keyword optimization or a social media strategy. It starts with your enthusiasm.
You can purchase Marketing Your Dreams on Amazon or you can cross your fingers it's buried somewhere inside your local discount store.
---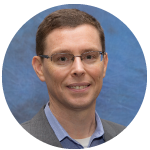 Jim Roddy
is the Vice President of Marketing for the
Retail Solutions Providers Association (RSPA)
. He has been active in the POS channel since 1998, including 11 years as the President of Business Solutions Magazine, six years as an RSPA board member, one term as RSPA Chairman of the Board, and several years as a business coach for VARs, ISVs, and MSPs. Jim is regularly requested to speak at industry conferences and he is author of Hire Like You Just Beat Cancer. For more information, contact
JRoddy@GoRSPA.org
.