By: Jim Roddy, VP of Marketing at the RSPA
This blog post will be a super-fast read because Innovation Made Simple, published by RetailNOW 2019 keynote speaker Jeff Havens, is a blur of a book on its own. I read the entire work – there are 60 pages with large type and plenty of graphics – in the San Antonio airport while waiting to board my flight home from the show. I don't mean I read it during my three-and-a-half hour flight; I digested the book cover-to-cover between the time I cleared security and Southwest Airlines asked the B group to line up.
I've talked too much already. Havens said to keep things basic, so let's do that. Here are nine of my favorite passages from Innovation Made Simple:
Our world will continue to change and evolve in incredible ways. I want you to be an active part of those transformations.
Three steps in every innovation: Step #1: Ask a question. Step #2: Think. Step #3: Do what you've thought of.
The question can be an attempt to solve a problem, or it can be an effort to seize upon an unexploited opportunity.
Engage your colleagues in conversation. It's more difficult to come up with new ways of thinking if you're holed up by yourself all the time.
A question isn't an attack on your current system. It's an indication of new possibilities.
Because thinking looks an awful lot like "wasting time," many of us don't believe that it's an acceptable way to spend our time.
Creative thought can happen anywhere, as long as you give your brain permission to wander.
"Business as usual" is just another term for "yesterday's innovations." What you're doing right now are things that other people thought of.
Train yourself to avoid reaching for your smart phone or the remote control whenever you find an idle moment.
RSPA Recommended Read Rating: 8.0/10
This book is an excellent innovation starter kit. It doesn't answer all your questions about innovation or introduce you to a wild, new, complex thought process. It doesn't involve researchers who embedded with successful organizations to understand what makes them tick. Oftentimes that's not what SMB VARs and ISVs need to move their business forward. They need a three-step process to get started on the path, not a 394-page tome about harnessing disruptive market forces.
I've studied successful retail IT solution providers for years, and most of them follow a pattern of: launch an idea before it's fully baked, then test, measure, and adapt along the way. One RetailNOW breakout speaker called it "deploy and refine." That's why I love Havens' book; it gets you thinking just enough about a problem or an idea, then it implores you to act.
So stop reading now and start asking, thinking, and then executing – even if your idea isn't industry-changing yet. As Havens says, "Big ideas don't start big. They become big."
---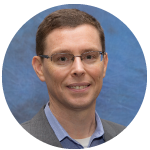 Jim Roddy
is the Vice President of Marketing for the
Retail Solutions Providers Association (RSPA)
. He has been active in the POS channel since 1998, including 11 years as the President of Business Solutions Magazine, six years as an RSPA board member, one term as RSPA Chairman of the Board, and several years as a business coach for VARs, ISVs, and MSPs. Jim is regularly requested to speak at industry conferences and he is author of Hire Like You Just Beat Cancer. For more information, contact
JRoddy@GoRSPA.org
.