By: Jim Roddy, VP of Marketing at the RSPA
Are you tired of competing against bare-bones technology solutions, constantly fighting over price, and earning low margins from the deals you win? Embracing the lessons in Blue Ocean Strategy: How to create uncontested market space and make the competition irrelevant might be just what your business needs.
The book's premise is straightforward; the execution is not. "Blue Ocean Strategy challenges companies to break out of the red ocean of bloody competition by creating uncontested market space that makes the competition irrelevant," authors W. Chan Kim and Renee Mauborgne write. An ocean becomes red as a result of several predators fighting over the same food source. A Blue Ocean is the area that isn't overcrowded with competitors. Understand that the water around you won't clear up if you wait around for others to move on. You have to change your course in order to make your own patch of Blue Ocean.
Here are some of my favorite quotes and concepts from the book.
Value innovation: instead of focusing on beating the competition, you focus on making the competition irrelevant by creating a leap in value for buyers and your company, thereby opening up new and uncontested market space.
To value-innovate, the company must decide which factors to eliminate and reduce — and not only those who raise and create — to construct a divergent value curve.
Note of these paths requires special vision or foresight about the future. All are based on looking at familiar data from a new perspective.
Sometimes there is a strong economic rationale for focus. But often it is the result of industry practices that have never been questioned.
Think in terms of solving the major pain points in customers' total solutions.
Can you identify the pain points? How can you eliminate these pain points through a complementary product or service offering?
Focus on the big picture, not the numbers.
When we ask executives what prompts them to seek out blue oceans and introduce change, they usually say that it takes a highly determined leader or a serious crisis.
Great strategic insights are less the product of genius than of getting into the field and challenging the boundaries of competition.
No company wants to venture beyond red oceans only to find itself in a puddle.
Companies need to deepen their understanding of the universe of noncustomers.
Creating blue oceans is not a static achievement but a dynamic process.
RSPA Recommended Read Rating: 9.5/10
I rate this book so high because it's a combination of understandable business principles and tactics that can change the trajectory of your organization. The most successful VARs I've observed over the past decade don't sell the same things the same way to the same people in the same manner as 2009. Many of them don't even call themselves dealers, resellers, or VARs anymore.
Many new-look VARs lead with their own software then integrate complementary software, services, hardware, and distribution partners, creating a one-of-a-kind bundle for a specific application or vertical market. These companies – often called "direct ISVs" because they initially sell their solution directly to the merchant instead of through resellers – charted their own future by developing their own intellectual property. They boarded a speedboat to escape the Red Ocean and created a high-value solution that can only be purchased from their company.
The RSPA is developing its own Blue Ocean strategy as well. The association's unique blend of its community (all stakeholders in the retail IT channel) plus a suite of education, content, and channel analysis complemented by new services and programs, can help make an SMB solution provider a superhero.
One of the RSPA's newest programs is our VAR/ISV Business Advisor offering. The RSPA has a team of channel professionals who work with high-initiative, growth-oriented VARs, ISVs, and MSPs to improve their organization through Strategy Sessions with your leadership team and professional development workshops with your staff. Popular Strategy Session topics include the recurring revenue business model, recruiting, hiring, employee management, marketing, and succession planning. Popular workshop topics are Customer Service, Accountability, and Communication. To discuss the services available, email me at JRoddy@GoRSPA.org or call the RSPA VAR/ISV Business Advisor Hotline at 704-940-4272.
You can purchase Blue Ocean Strategy here.
---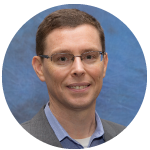 Jim Roddy
is the Vice President of Marketing for the
Retail Solutions Providers Association (RSPA)
. He has been active in the POS channel since 1998, including 11 years as the President of Business Solutions Magazine, six years as an RSPA board member, one term as RSPA Chairman of the Board, and several years as a business coach for VARs, ISVs, and MSPs. Jim is regularly requested to speak at industry conferences and he is author of Hire Like You Just Beat Cancer. For more information, contact
JRoddy@GoRSPA.org
.