By: Jim Roddy, VP of Marketing at the RSPA
Do you mind if I think out loud here for a little bit? I'm preparing for a panel I'm moderating at RetailNOW 2019 and would like to sort through with you what we expect to talk about. The panel is titled "VAR & ISV Secrets to Maximizing Your Vendor Partner Relationships" and will take place Wed., July 31, from 10:40-11:25 AM, the last day of RetailNOW 2019 (July 28-31 in San Antonio).
We'll feature two VARs, one ISV, and one vendor on stage discussing vendor selection, onboarding with a new vendor, maximizing current vendor relationships, and where vendor partnerships go bad. I'm fired up about the panelists who have committed to participate. They're experienced, successful, and well-spoken: Gord Doerksen, President and CEO at VAR Ideal POS; Mike Nicholson, Principal and Co-Founder at VAR POSitive Technology and ISV OpSuite; Jake West, Director of Business Development at ISV Vend; and Mark Bunney, Director of Go-To-Market Strategy at vendor Ingenico.
I'm going to let the expert panelists carry the bulk of our discussion, but I also want to provide detailed resource material that will help attendees implement partnership best practices effectively. The lists below are based on a joint project I developed with Mike Monocello of XaaS Journal. I'd love to hear from you if you feel these points address our industry's biggest partnership issues.
Vendor Assessment Consideration List
Look for vertical expertise
Ask about an advisory board
Know the location of support
Research the stability of the company
How easy is the product/service to use?
Does the vendor offer any value-adds?
Are free demos available?
Do they have a partner program? Established or fledgling?
Adding a new vendor is akin to hiring a full-time employee. Don't bring aboard the first candidate who "seems" to be a good fit. Invest time in researching the prospective vendor and related competitors to truly understand the landscape of offerings. When you only look at a vendor's marketing materials and don't conduct a fact-based analysis, you risk embarking on a partnership destined to be mediocre at best.
Where Partnerships Go Bad
Lack of open communication between parties
Impersonal communication, impersonal service
Different expectations
Employee turnover
Leadership turnover
Philosophical changes
Not understanding the landscape, no alternative vendors to turn to
You can't control every item on this partnerships-from-hell list, but there are actions you can take to maximize your current vendor partnerships. For example, open communication is a two-way street. Plan a regularly scheduled meeting with key vendors to talk beyond day-to-day problems and to ask for help positioning your business where you want it in the future.
Here's another action you can take. As vendors merge, acquire, and grow larger, they tend to become more impersonal. Respectfully ask your vendors for "white glove" service with a dedicated rep to handle your issues as they arise. Not every vendor will be able to execute on this, but some will, and that will be to your benefit.
If your vendor selection process begins and ends with "I saw them at a trade show", "my buddy used them", or "they sent me an email", you need to instill greater discipline in your organization before adding your next partner. Expo halls, personal references, and marketing messages should be the beginning of your partner selection process, not the entire decision-making process itself. Our expert panelists will fill in the rest of the steps you should take during our discussion at the show.
Don't skip out from RetailNOW early this year and head home before Wednesday when our partnership panel takes place (along with keynote Jeff Havens and 16 other breakout sessions). This is the year to accelerate your success, and thriving partnerships are key to accomplishing that.
---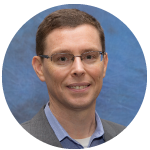 Jim Roddy
is the Vice President of Marketing for the
Retail Solutions Providers Association (RSPA)
. He has been active in the POS channel since 1998, including 11 years as the President of Business Solutions Magazine, six years as an RSPA board member, one term as RSPA Chairman of the Board, and several years as a business coach for VARs, ISVs, and MSPs. Jim is regularly requested to speak at industry conferences and he is author of Hire Like You Just Beat Cancer. For more information, contact
JRoddy@GoRSPA.org
.