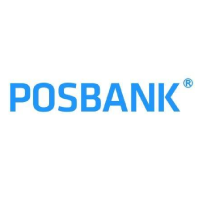 POSBANK USA
As a leading provider of POS systems, Posbank, for more than 20 years, has provided comprehensive and innovative range of solutions and services that made payment process quick and secure and reshaped business process in the retail and the hospitality industries.
Our customers benefit from our reliable POS systems that meet their needs to gain access to better control of business and informed decision-making.
Our goal is to help our customers to be more successful and efficient in their businesses through our smart POS terminals, peripherals, services and solutions on a global scale.
Apexa Line of modular POS terminals
The Posbank APEXA® GW, a new addition to the APEXA® series, is simply built for today's retail and hospitality environments that require stylish and versatile solutions by offering flexibility, powerful performance and advanced design. Its 19.5" wide touchscreen delivers intuitive and familiar experience.
Other Products and Services