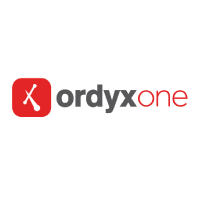 Ordyx POS
Become a focused partner with Ordyx Point of Sale today!
As a reseller, you have ownership over your own time and the freedom to work whenever and however you like. With unlimited support from Ordyx, a low buy rate, no undercutting, and merchant processor agnostic system, the only competition that Ordyx dealers face is themselves.
Ordyx POS's recent software update, OrdyxOne, has a modernized look, enhanced user functionality, and more benefits than ever before. The Saas model, ability to work with any operating system, hardware, or merchant processor makes it an ideal product for any dealer to quickly gain traction in their market.
Using only the most advanced technology, Ordyx provides its merchants with the ongoing, reliable service needed for any store to flourish. The easy to use and simple to learn POS system employs a remote back of house and a cloud-based front of house so that your merchant is always in control, no matter where they are.
Restaurateurs are constantly finding themselves in need of better ways to manage their operations and maximize efficiency. Give them the solution they have been searching for. With
Ordyx benefits: free 24/7, 365 support, extensive reporting, remote access, offline processing, 50+ integrations, flexible pricing, and more