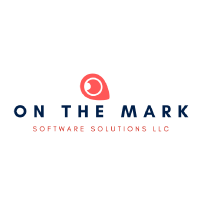 On The Mark Software Solutions
Our story started decades ago, with a group of entrepreneurs, software developers and business executives. After building and exiting from several companies, our team leveraged its expertise in location tracking, IoT device management and software development to form On The Mark Software Solutions.
Our solutions were designed to meet the challenges of today's low-contact, minimal workforce environment, enabling staff members to do more with less effort, simply and economically. Our Concierge line enables contactless customer needs fulfillment in restaurant and entertainment venues. Our SeatMe solution delivers a powerful table status, seating, and wait time management tool for restaurants, enabling users to instantly see available tables, queues of customers with reservations, walk-in seating requests, and curbside pickups. Our Lokatable solution set enables sensor-based asset tracking for internal or customer deliverables.
We can also assist clients with custom development projects and white label distribution opportunities for our solutions.
MyConcierge
Provides virtual customer interaction platform enabling superior customer responsiveness directly to the customer's location. Customers communicate what they want, when they want it; responders reply from the convenience of the MyConcierge web portal. Applicable across a broad spectrum of venues.