ROCKY MOUNT, VA – NewBold Corporation, an international provider of products and services enabling the implementation of identification and technology solutions, today announced the appointment of Keith G. Howerin as President and Chief Executive Officer.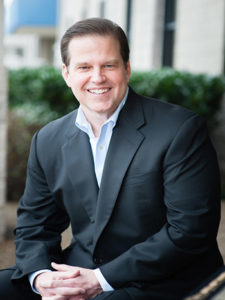 As an experienced leader of technology-enabled and service focused B2B businesses, Howerin will assume responsibility for NewBold's business. "Keith brings an impressive track record of building highly successful businesses, which will benefit NewBold's clients, business partners and employees" says outgoing President and CEO, Robert Scott. "His experience and leadership style are a great fit with NewBold's culture, product and service offerings and our current market-leading position" "We feel extremely fortunate to have Keith leading our NewBold Team".
With more than 25 years of leadership experience, Howerin joins NewBold from Towne Park, a premier hospitality and healthcare services company. Howerin was a Vice President with Towne Park where he led a team focused on driving organic growth within the company's existing customer base. Prior to joining Towne Park, Howerin was in an executive leadership role with National Service Center, an ITW (NYSE) company. ITW is a $13.6B global diversified manufacturer. During his tenure with ITW he drove changes that dramatically improved the quality of earnings for his division, doubling operating profit in his first year.
Before joining ITW, Howerin spent 24 years with Cintas Corporation (NASDAQ: CTAS) a Fortune 1000 provider of global business services. During his career with Cintas, Howerin contributed to the organic growth and operational excellence of the company in roles ranging from Sales Director to General Manager.
Howerin holds a BA from the University of North Carolina at Wilmington.
"I am extremely excited to join a market-leading company like NewBold. The company's commitment to quality and the highest level of customer satisfaction and retention is second to none. The work ethic and dedication of the NewBold Team is truly outstanding. NewBold's culture and aggressive growth goals are what ultimately attracted me," said Howerin.
---
About NewBold Corporation:
NewBold, founded in 1994 is a leading North American manufacturer of plastic cards, embossers, and imprinters. Their Total Systems Integration (TSI) division is a Managed Services Provider (MSP) specializing in POS systems and other in-store retail technologies. TSI provides consulting, staging, deployment, training, maintenance, and operate a multilingual 24/7 call center and help desk.