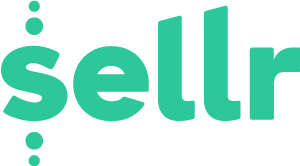 Please provide a description of your company in 50 words or less
Sellr provides retailers with a powerful technology platform to market featured products and engage customers in the aisle. With one scan, our extensive database of 60k+ SKUs automatically generates a high-quality image, description, and your product price. We enable seamlessly integrated neighborhood shopping that integrates online and in-store experiences.
Why did you join RSPA?
To join in the conversation regarding integrating point-of-sale with today's technology such as digital signage, e-commerce, social media and in store tablets as a cornerstone of a successful marketing strategy. We want to engage with RSPA's established POS reseller network to offer additional income opportunities while resolving their customers marketing pitfalls with our Sellr platform.
What are the core values of your company?
Support business owners to promote products. Provide easy-to-use marketing tools to help grow your store. Educate marketers and business owners about digital marketing best practices. Offer our expertise where it is needed at Sellr and in our communities.
Our Marketing Team is constantly sending out blog post, email & social media campaigns which generate leads for our reseller partners.
Name one fun fact that makes your company different from others.
We believe if we're each doing what we love, work will never feel like work.
How do you currently support the channel/what services do you provide to the channel?
Sellr works with channel partners as well as direct sales to marketing teams and store owners. We provide education to the digital marketing industry, decision support for store owners, and ongoing support and training to our customers.
What is the most encouraging thing you see for the future of the point of sale technology industry?
The ability for gaining extraordinary information regarding all facets of business that is based on a streamlined customer experience.
Connect With Us
Website: www.Getsellr.com
Sellr on Twitter
Sellr on Facebook
Sellr on Youtube
The best point of contact is, Sy Walker
Email info@getsellr.com or Sy@getsellr.com
Phone 678-456-5520
---