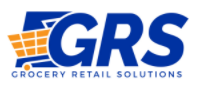 GRS focuses on a vision of "tomorrows solutions today," fusing software and equipment that blend together to offer state of the art targeted solutions. This unique vision allows us to give your company the best of both worlds. The equipment we manufacture with our software allows you to effectively manage your business while maximizing profitability. The lineup includes POS scales, label printing scales, point of sale software, terminals, label printers, wrappers and more.
Why did you join RSPA?
To connect with others in the industry, and to make sure our unique bundle offering is available to the market.
What are the core values of your company?
To offer the first, and best integrated payment, POS, hardware and software solution as a service.
Name one fun fact that makes your company different from others.
GRS is offering the first full bundle with one SKU through ScanSource.
How do you currently support the channel/what services do you provide to the channel?
Multiple solutions for multiple industries, and constantly improving the technology we use every day.
Connect With Us
Website: www.grsweigh.com
The best point of contact is: Gene Skalicky or Terry Skalicky 
Email: gene@grsweigh.com  terry@grsweigh.com
Phone: 248-358-7370
---