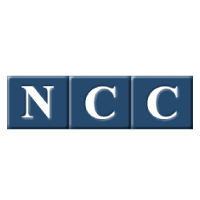 NCC
Since 1986, NCC has been delivering comprehensive software solutions to businesses in the hospitality and retail industries. Our software engineers combine years of experience in software development with a strong understanding of restaurant and retail operations to create products designed to work in a wide variety of environments.
With over 50,000 POS systems in more than 35 countries utilizing NCC products, we are a trusted solutions provider with software and hardware that supports a variety of industries including: Table Service, Quick Service, Fast Casual, Bars, Night Clubs, Delis, Delivery, and Concessions as well as General Retail, Liquor Stores, Vape Stores, Small Grocery, and Thrift Stores.
From the back office to the sales floor and at the point of sale, thousands of customers rely on NCC to manage their daily operations. Our full suite of software applications is designed to help businesses improve operational efficiency and increase profitability.
Reflection POS
Reflection POS® is equipped with the most sophisticated network on the market. Built on solid-state technology and an embedded operating system, Reflection POS® is not susceptible to viruses or spyware so you can rest assured that it will be ready to perform when you need it.
Other Products and Services