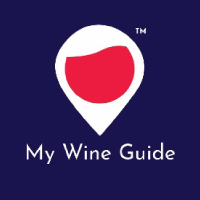 My Wine Guide
Powering the 21st Century Food & Wine pairing experience with the first enterprise software platform with Open API for Hospitality groups, Restaurants and Retailers using Data, AI & a Virtual Assistant Sommelier App, that delivers personalized wine list or inventory based recommendations unique to individual tastes, budget, occasion & food.
Effortlessly integrate with My Wine Guide's open API and access our regional & varietal wine data, customer database, and recommendation engine! Connect with your patrons on another level and help make your wine list approachable for all!
MWG Open API integration provides consumers:
• Unburdened wine selection: restaurant or retail in-store or online.
• Purchasing that special wine without fear of regret.
• Discovering not only new wines but the world of wine.
• Learning about your wine preferences.
• No longer being troubled by food and wine pairing decisions.
• Inspired by recipe and wine pairing experiences.
• Sharing wine experiences with friends: in person and virtually.
• All in the palm of your hand.
On the attached graphic, find our Third-Party Integration Partnership Channels.