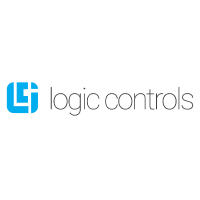 Logic Controls
Logic Controls is a leading business automation company, delivering Point of Sale (POS) and Kitchen Display System (KDS) solutions, services, and training. Our continuous goal is to offer top-of-the-line solutions to the hospitality, retail, healthcare, manufacturing, and government industries. With offices around the globe, Logic Controls provides the world with industry-leading business automation solutions.
Logic Controls has over three decades of technical engineering expertise and are subject matter experts in the United States with a global presence covering over 37 countries. We offer the highest quality manufacturing, warehouse, and technical support from within the United States. We service a wide range of customers from SMB to enterprise businesses, providing custom-tailored solutions to help automate your business and increase your bottom line.
KitchenGo KDS Software
KitchenGo KDS is a kitchen display system software with three options: Ticket, Premium and Allee. KitchenGo KDS effectively streamlines orders, reduces waste, and most importantly, provides an exceptional customer experience, all while remaining cost-effective.
Other Products and Services