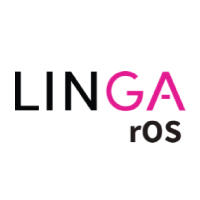 LINGA
Naples / Florida based LINGA is a global leader in cloud-based operating systems and the creator of Linga rOS®, the world's first enterprise-ready cloud-based restaurant operating system designed for restaurants and restaurant franchises.
LINGA Restaurant Operating System (Linga rOS®) provides every essential business tool in a single package to run a successful restaurant business.
Including a set of integrations such as Online Ordering, Point of Sale, Self-Service Kiosk, Loyalty Rewards Program, Inventory Management, Driver app, QR Code-Based Menus, Kitchen Display System, Customer Display System, Cloud Kitchen, and Contactless Technology; LINGA's unique operating system is an innovative response to the demand for a one-stop solution for restaurateurs.
Recently adding 17 more countries to its expanding network, Linga rOS® continues its inclusive and sustainable growth globally. Linga is now present in 48 countries with its digital ordering services for restaurants to prepare them for the future restaurant industry.
To learn more please visit: LINGA rOS®
LINGA rOS®
LINGA Restaurant and Retail Operating System
Other Products and Services