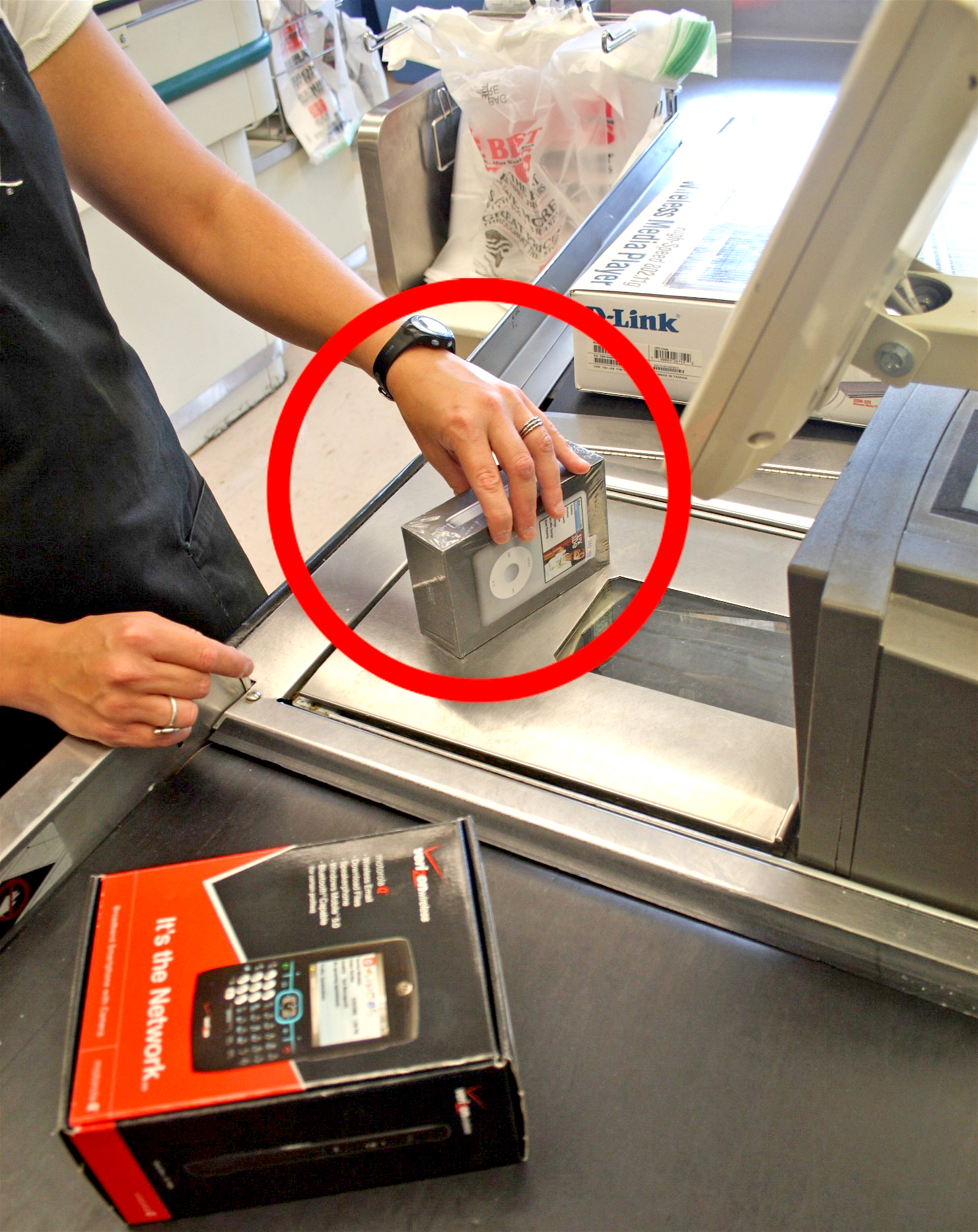 Integrators can plug the proverbial "last hole in the front end management and security with SAAS-based scan avoidance detection technology tied to overhead video cameras, according to a seasoned integrator.
"The biggest source of shrink is at the front end of the store, said Michael Smith, President, American Video & Alarm Inc., based in Birmingham, AL. "You have ten lanes of potential thievery or laziness with merchandise going out  the door and virtually no way to manage until now.
Smith has been selling StopLift Checkout Vision Systems' Scan-It-All™ system for seven years throughout the Southeast and up the East Coast. The SAAS-based video analytics system analyzes video of checkout activity and compares it against POS data to automatically detect theft and loss by identifying items which have been given away to the customer without being scanned.
"I've had managers and franchise owners tell me that they both love me and hate me, because they had to fire cashiers who have been employed for eight-to-ten years, and were considered to be family and friends, who were caught stealing ˜only' because of the StopLift system, he said.
"We put cameras in a lot of stores, and the owners have told us for years that they wished they could pay someone to watch the cameras, said Gary Massengill, a partner in Total Retail Solutions (www.TRSLA.com) in West Monroe, Louisiana. "That's exactly what StopLift does for them.
Despite its high-tech underpinnings, StopLift Scan-It-All's video output with red targets identifying suspicious incidents has made it easy for retail store personnel to use and understand.
Smith has installed StopLift at numerous independent grocers throughout the Southeast including to several Piggly Wiggly, AG and AWG franchises, Greer's and Sunflower. Massengill has installed the technology in various independent grocers throughout Arkansas, Mississippi, Louisiana and western Tennessee.
Supermarkets and retailers usually install in "stealth mode at first to see which employees are thieves, or just lazy, and who needs more training. Scan-It-All shows cashier speed, accuracy, and the number of incidents " malicious or not " for every cashier and/or manager operating the cash register.
Working with retailers on four continents, StopLift has already detected and confirmed more than 1.5 million incidents at thousands of checkouts.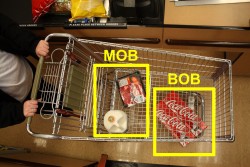 Bottom of the Basket (BOB) items have been a major concern " and major cost " to supermarkets during the two decades Massengill has been selling them technology. He said cases of water, soft drinks and beer, or bulk items like packages of disposal diapers, are high dollar items that cashiers often miss at the checkout. Prior to having StopLift, some of his grocery clients had even removed the shelf at the bottom of the basket so that no items could be placed there.
StopLift does exactly that, detecting BOB and other sweethearting, enabling the retailer to show the flagged videos to the cashier(s). The savings from not losing a just a few BOB items a week can cover the cost of installing StopLift, according to Massengill.
"Now the stores can catch the cashiers early, and retrain them before they become thieves, he said. "This saves the stores money in hiring and training new cashiers and keeps a good cashier from becoming a bad cashier.
"Unfortunately, we live in an entitlement society, and many cashiers feel as though they're not stealing when they don't scan merchandise, Smith said. "But when they see themselves on the StopLift video, reality sets in, they know they are caught, and only then do they also realize or care that they are thieves. This technology can change the mindset of all the cashiers. If you have one cashier with a bad attitude, it will spread. But if they all have an honest attitude that is encouraged and enforced by StopLift, that spreads, too.
"It's hard to tell people to do better unless you can show them how they can do better, and the StopLift video does that, e.g. a cashier watching themselves answering a cell phone call while checking out a customer, or missing something in the bottom of the grocery cart, can really paint a mental picture of what they are doing wrong. On the other hand, positive re-enforcement can really help someone become a much better person, and employee, he said.
Smith said that some of his customers reward fast, accurate checkout performance with desirable shifts and/or a monthly bonus, which will motivate cashiers to be honest and thorough by creating a friendly competitiveness among all the cashiers.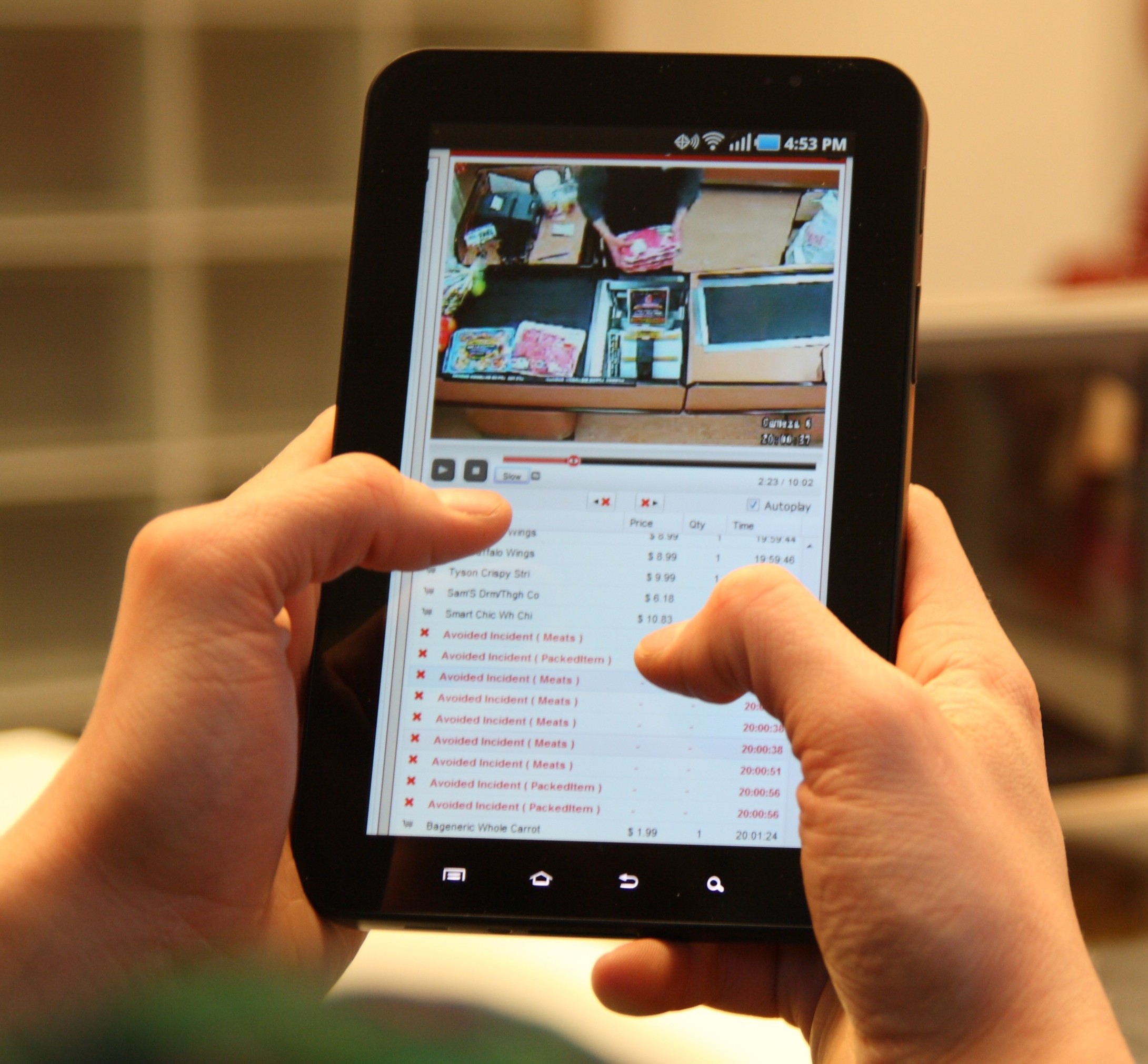 Self-checkout has been the source of far more scan avoidance among his customers. Malay Kundu, Founder and CEO of StopLift, says that he's seen up to five times more theft in self-checkout than manned checkout.
"Some of my customers have been shocked by the amount of stealing they see in self-checkout on the StopLift video, Smith said. "They've identified the customer, called the police, and had them prosecuted.
"We had a customer with four self-checkouts, and there was so much theft that the store pulled them out and replaced them with express lines. It was costing more than it saved, Smith said.
None of his current customers have self-checkout.
For honest shoppers at self-checkouts, StopLift's new Self-Checkout Accelerator utilizes video analytics to also reduce annoying transaction interruptions for higher throughput, shorter lines, and happier customers.
Integrators reap multiple benefits from selling StopLift, according to Smith.
"This technology makes us resellers look good. It adds a lot to what we do. The owners and managers of the stores no longer need to spend hours looking over video trying to find out who is stealing what and when. They just go to StopLift and see the scan avoidance reports and video. This frees up time for the store managers to offer more customer support and hands-on relationship building with the most important item in the store " the customer, he said.
"In the franchise community of Piggly Wiggly, AG and AWG, all store owners talk, I have not heard one negative word of how the StopLift System Works. They say this is the best loss prevention technology they have ever seen, and the word is spreading, Smith added.