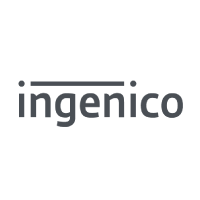 Ingenico
Ingenico is the global leader in payments acceptance solutions. As the trusted technology partner for merchants, banks, acquirers, ISVs, payment aggregators, and fintech customers, our platform approach, world-class terminals, solutions, and services enable the global ecosystem of payments acceptance. With 45 years of experience, innovation is integral to Ingenico's approach and culture, inspiring our large and diverse community of experts who anticipate and help shape the evolution of commerce worldwide. At Ingenico, trust and sustainability are at the heart of everything we do.
The Axium Android Platform
The AXIUM platform includes a Smart POS range and runs entirely on Android10, opening up access to a portfolio of payment applications, APIs for easy integration of value-adding applications, and an application delivery platform.
Other Products and Services