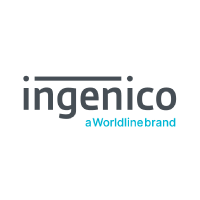 Ingenico, a Worldline Brand
Ingenico, a Worldline brand, is a globally recognized trusted payments partner, delivering leading payment technology and services to merchants, banks and acquirers. We help clients optimize interactions with their customers through seamless and secure payments, e-ticking and omnichannel customer relationship management. Our customers and partners rely on our comprehensive, innovative range of solutions and services to eliminate payment complexity and provide an elevated experience for their own customers. With our unmatched expertise in contactless, emerging payment types and security, we offer future-proof solutions that meet evolving consumer demands, market requirements, and industry standards. Our customers and partners align with us to stay on the cutting edge of innovation and deliver the strategic solutions their customers need.
Since October 28, 2020, Ingenico has joined Worldline. By combining forces, Worldline and Ingenico provide a wider range of digital payment capabilities for operational efficiencies and better customer engagement. Worldline is the largest European player in payment services and the fourth largest worldwide.
The Axium Android Platform
The AXIUM platform includes a Smart POS range and runs entirely on Android10, opening up access to a portfolio of payment applications, APIs for easy integration of value-adding applications, and an application delivery platform.