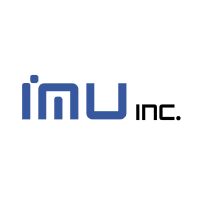 I'mU
We are a manufacturer of Point-of-Sale (POS) hardware based in South Korea, with over 10 years of experience in exporting our range of POS terminals, kiosks, and self-order and checkout systems to 50 countries worldwide. Our products are designed to meet the specific needs of our clients and are built with the latest technology and highest-quality materials.
We pride ourselves on our commitment to quality, affordability, and customer satisfaction. Our team of experts works tirelessly to deliver state-of-the-art POS hardware products and custom-designed solutions that help businesses improve their operations and boost productivity. We offer exceptional customer service, including comprehensive training and after-sales support, to ensure our clients get the most out of our products.
What sets us apart is our cloud-powered POS and kiosk solutions, which provide language support, currency options, and tax support in an all-in-one package. Our innovative and reliable solutions have helped businesses around the world succeed.
Let us help you grow your business with our high-quality, cost-effective POS hardware products.
Other Products and Services