By: Chris Arnold, RSPA Marketing Manager of RSPA
In the RetailNOW expo hall, the hallways of the convention center, and the networking events, one conversation theme was consistent – how can we improve or get started in marketing? My first recommendation was to follow the marketing track outline in the RetailNOW 2019 show guide. I had the privilege to sit in on many of these education sessions delivered by some of the industry's best marketers: Stephen Bergeron (APG Cash Drawer), Mark Fraker (BlueStar), James Korte (BlueStar), Brianna Moriarty (Star Micronics), and Ansley Hoke (ScanSource). After hearing these sessions, I believe there is a process we can follow to either start or improve our marketing.
Identify Your Target Audience
All marketing efforts should start by identifying your target audience. Target audiences at a high level can be easily defined. For example, the target audience for accounting software would be accountants or individuals who want to better organize finances. However, the reality of our industry is that a product or service can be multifunctional and have value across many verticals. To better market to multiple verticals or niches, you should have multiple campaigns each focusing on an individual market. In simple format, you want to utilize niche marketing to focus on key benefits that apply to key people — because getting niche can make you rich.
As Fraker discussed in his session, "You have to get nichey. Think about a good fisherman. He won't just say he's going fishing. He will tell you he's going fishing for walleye, bass, perch, or a specific fish." As marketers, we need to narrow the focus of our messages or efforts as much as much as possible. A good starting practice to get "nichey" is to create buyer personas. A buyer persona is a comprehensive representation of a larger group. The most common characteristics found in a given persona are demographics, a couple of psychographics (classification of attitudes), and a few wants and preferences. This turns your broad audience into smaller, segmented markets and creates practical representations that you can focus on.
Listen to the Voice of the Customer
Once you have a good grasp on your narrowed target audience, start to develop the voice of the customer – where you can learn to talk the talk of this group. This is the process of better understanding your customers, their customers, and all of their expectations. As Hoke reminded the audience in her session, "To better understand our customers, we first must understand their customers." The best way to develop the voice of our customers is to take the time to listen to them. Just by simply talking and working with individuals in different markets/verticals, even if all the information and data uncovered isn't cupcakes and unicorns, you can discover necessary information regarding what's important to them and how to speak their language.
It is very important to keep the niche mindset throughout the whole process, as you will need to create custom pitch packs for different markets or verticals. This is true especially as we transition into one the biggest trends happening in our industry's marketing strategies – content marketing.
Sell Ideas, Not Products
Marketing has traditionally focused on selling a product or service by clearly stating that a user needs it or that it is the best around. Content marketing, however, is typically digital content that doesn't directly sell a product. As Moriarty explained, "You're selling an idea, not a product." When constructing or sharing these pieces, remember they are meant to be educational and add value to your target audience, which will create the future intent to purchase. It is important to purposely avoid talking about your product or services heavily in order to leave a "good taste" in their mouths with quality information that will create conversation starters for sales teams. To achieve that "good taste," you must create or share compelling content, embracing the quality-over-quantity mentality.
The effectiveness of a piece starts with deciding which topics to write about or share. Topics can vary, but a strategy that could jumpstart your success in content marketing is to put yourself in your customers' shoes and think what would help them? Once you have a content topic, focus on finding or creating useful, digestible content – provide relevant, concise, and compelling messages. Keep in mind, the title and content's message need to speak to them (utilize the voice of the customer). Incorporate the pain points and terminology you have researched or discovered into the titles and content. The more your audience can relate, the better the chance they will see the benefit of taking time to read your content.
Let's just take a second to obviate. While it's better if you can create your own content for personalization reasons, it is not the only way to utilize content marketing. There are many avenues to contribute or share industry content; a good example is the RSPA's industry-specific online content libraries. First, you have the RSPA Blog – content written by RSPA employees that includes industry analysis and practical advice. Then, there is the RSPA Community IQ. This online library provides industry analysis, practical advice, and context on industry trends written by retail IT industry professionals. The RSPA openly has opportunities for you to contribute and receive recognition without the responsibility of full content creation. If you are looking to find content to reshare, you can find industry-related content in these libraries and many other industry publications.
Where to Post or Syndicate Content
You may be asking yourself, what are the best avenues to share content? Throughout the RetailNOW sessions, speakers offered many suggestions for getting started with sharing content and establishing yourself as a go-to resource. We are living in a digital age, which has its benefits (affordable, timely, and measurable are a select few), so the following recommendations will follow the ongoing digitalization trend. Recommended sharing avenues from the conference include:
Website/blog: Your website is the best place to house and leverage your blog and content. You will need a website with a clean, effective user experience that is easily discoverable in search engines to create credibility and trust – two key components needed for individuals to make a purchase (especially with the future generations). Bergeron shared that 90 percent of searchers haven't made up their minds on a purchase before making a search. It was consistently recommended to implement a keyword/description tool to develop and boost SEO, such as Yoast, Google Ad Word Planner, or Key Word Finder.
Social media: Social media has and is already a great avenue to speak to your current and potential customers broadly and quickly. Targeted social media has hit the mainstream, and it is an effective, cost-efficient avenue to size and target an audience. When considering niche marketing, this is one of the easiest ways to target companies and individuals. Just a few quick social media stats to display the power and potential of social media marketing. According to Hootsuite in 2019:

45 percent of the world's population are active social media participants.
53  percent of businesses are using social advertising.
A typical American Facebook user clicks on 8 Facebook ads per month.
50 percent of Generation Z and 42 percent of millennials say social media is the most relevant ad channel.

Email/newsletter: You have to keep your customers up to date on the latest and greatest news/trends/etc. Although the social media and digital marketing stats are growing exponentially, email and newsletter marketing remain highly relevant and effective ways to promote content.
All these avenues are ingredients, not the whole marketing recipe. Try something new, measure, learn, refine, and start again. If something works particularly well, please publish a piece of content about it because I, and a lot of other marketers, are eager to learn.
---
About RetailNOW
RetailNOW 2019 was held July 28-31 at the Henry B. Gonzalez Convention Center in San Antonio, TX. Known as "Where the Industry Meets," RetailNOW annually brings together retail IT professionals, channel leaders, and innovators from around the globe. RetailNOW 2020 will be held at the Venetian Resort in Las Vegas August 2-5. For more information, contact Events@GoRSPA.org.
---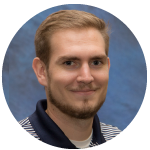 Chris Arnold
is the Marketing Communications Manager for the
Retail Solutions Providers Association
. He graduated from West Virginia University with a Strategic Communications degree and has been active in the association since 2017. Chris plays a key role in member engagement, new member recruitment, event promotion, messaging strategy & execution and content creation. For more information, contact
CArnold@GoRSPA.org
.