By: Jim Roddy, VP of Marketing at the RSPA
There's a classic Reese's commercial in which a guy eating a giant chocolate bar while walking on a crowded sidewalk accidentally collides with woman inexplicably eating peanut butter from an open jar. After tasting the combination of their two favorite treats, they exclaim "delicious!" Two of my favorite subjects – leadership and content marketing – will be topics during breakouts this year at RetailNOW 2019 in San Antonio, and I find that combination under one roof delectable as well.
Leadership has been studied since Biblical times; conversely, content marketing is a product of the Internet age. You already know that if you fail to lead effectively, you'll sink your business quickly. But were you aware that failure to execute content marketing can also kill you? It's a slower path to extinction – you lose mindshare, then market share, then the shirt off your back.
Let's preview the four RetailNOW sessions that will tackle leadership and content marketing. Each speaker has afforded me a "sneak preview" of their presentation, and I'm happy to pass some of their business best practice nuggets on to you.
Leadership in You: If You Don't Prioritize Your Development, No One Will
Monday, July 29 – 12:00-12:45 PM
Speakers: Kathy Meader (RSPA) and Shannon Reichart (Worldpay)
VAR and ISV executives have all made significant investments in their staff in terms of payroll, benefits, office space, training, and more. This session will challenge solution provider leaders by asking, "How much have you invested in yourself?" Meader and Reichart will discuss self-development tactics that are affordable, effective, and simple.
Investing is key, but another "i" word is just as important. No, not iPhone. Not iPad either. Okay, ichthyocoprolite is a word that begins with "i," but fossilized fish poop isn't germane to this conversation. We're talking about initiative. I preach this frequently when engaging with VAR and ISV staff members as a business advisor. Some training will be presented (a.k.a. spoon-fed) to you, but other lessons are up to you to discover. Meader and Reichart say, "If you are waiting for others to develop you, you may end up disappointed."
Meader and Reichart will echo the mantra of Jeff Brown, host of the popular Read To Lead Podcast, who says intentional and consistent reading hones leadership skills and advances your personal growth. In short, "Leaders Read and Readers Lead." Meader and Reichart will facilitate a group discussion about a few books that have impacted them and other RSPA members. Reading can be a lonely self-development path, but Meader and Reichart will detail for their attendees an RSPA resource that can bring books to life in an interactive group format.
Find Your Niche – Content Marketing for a Unique Audience
Tue., July 30 – 10:30 AM-12:00 PM
Wed., July 31 – 11:30 AM-1:00 PM
Speakers: Mark Fraker and James Korte (BlueStar)
I was perusing the website of a 10-employee RSPA VAR member and was surprised when accessing the menu of markets they serve. They listed (warning: don't try to read this out loud in one breath) amphitheaters/stadiums, amusement parks, bars/clubs, education, hotels/motels, quick serve restaurants, retail, table service, senior living, and ski resorts. So think about their marketing challenge. Would their pitch to a stadium management team be the same as the conversation with someone in the education sector? Could one marketing email effectively target both senior living centers and ski resorts? No way.
I certainly hope the reseller whose site I'm referencing attends this 90-minute session which promises to dive deep into content marketing to niche target audiences for the purpose of lead generation. Fraker and Korte will kick off their discussion where every good sales/marketing effort does: talking target audience, specifically niches. They'll show you how to develop buyer personas, how to conduct research on where target audience members can be reached, and guide you through the process of advanced filtering by geography, industry, job role, skills, and more.
Sound complicated? You bet – but that's where marketing has shifted in 2019. Sharing your company overview and standard system features doesn't resonate in today's world of customer micro-targeting.
Korte and Fraker will go beyond content marketing philosophies to share best practice lead generation tactics for VARs and ISVs. They will walk attendees through examples of sponsored post ads, InMail ads, email marketing campaigns, purpose-built landing pages, and gated content that will fill your sales funnel.
Content Marketing 101
Wed., July 31 – 11:30 AM-12:15 PM
Speaker: Brianna Moriarty (Star Micronics)
Moriarty's talk will expand upon important content marketing concepts including how to strategically navigate different types of platforms, how to understand your audience from a content marketing perspective, and how to measure your success in content marketing. Her slide deck shares some statistics that should motivate you to adjust your sales and marketing strategy:
71% of B2B buyers say they consumed blog content during their buyer's journey
3x more leads are generated through content marketing than outbound marketing
71% of buyers and readers say they are turned off by content that seems like a sales pitch
Moriarty will also spend time sharing aspects of how companies measure their content marketing success and calculate ROI. I won't steal her thunder and list all seven ways to measure success, but I will talk about one: exposure and authority. Do you know why most business authors write books? It's not to make money from book sales; only a small percentage of writers get rich directly off that work. It's because writing a book earns them the title "author" and instantly builds credibility, greasing the skids for them to sell their core products and services to their audience.
I'm not recommending that you take on the burden of penning a 350-page book, but publishing a weekly or bi-weekly blog that provides advice to your audience (vs. pitching them to buy your stuff) will build credibility for you over time. You can share the content via email and social media, plus prospects will find it via search engines. That will lower the fruit for your team when they reach out in hopes of upselling a current merchant or landing a prospect. Increasing your exposure and authority softens the ground for you to increase sales. Measuring your content marketing success only on short-term leads is myopic thinking.
Marketing in the Digital Age
Wed., July 31 – 9:45-10:30 AM
Speaker: Stephen Bergeron (APG Cash Drawer)
Bergeron, who delivered one of my all-time favorite conference speeches at RetailNOW 2016 (you can watch it here), will highlight "content pillars" in this RetailNOW 2019 talk. A content pillar is a long-format piece of content (think white paper or eBook), that can help you spin-off a high quantity of high-quality content to serve to your audience.
Create one piece of pillar content and then disaggregate it into multiple formats including blog posts, social posts, email, video, a webinar, infographics, and more. Bergeron will recommend that you then track which format(s) attract the most attention to help you focus your marketing resources going forward.
To obtain the full value from each of these sessions, be sure to attend RSPA RetailNOW 2019 July 28-31 in San Antonio. Hope to run into you there! I'll be the one carrying around the peanut butter; you bring the chocolate.
---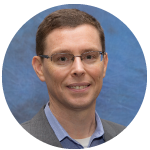 Jim Roddy
is the Vice President of Marketing for the
Retail Solutions Providers Association (RSPA)
. He has been active in the POS channel since 1998, including 11 years as the President of Business Solutions Magazine, six years as an RSPA board member, one term as RSPA Chairman of the Board, and several years as a business coach for VARs, ISVs, and MSPs. Jim is regularly requested to speak at industry conferences and he is author of Hire Like You Just Beat Cancer. For more information, contact
JRoddy@GoRSPA.org
.