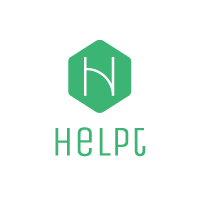 Helpt
Helpt is a leading provider of 100% US-based on-shore, outsourced technical support. With our team of skilled experienced professionals, Helpt's white-labeled support goes beyond scripts to deliver an excellent customer experience, while minimizing escalation & resource drain. Whether simple queries or complex technical issues, we provide timely effective solutions with a human touch.
Helpt serves Hardware Manufacturers, ISVs, VARs, MSPs, Distributors, & Extended Warranty Providers within Retail, Hospitality, Travel, Office IT, Education & Legal verticals by understanding the challenges faced in today's "always-on" landscape. We work with clients to understand their brand, values & customers, ensuring that the service plan - using the right mix of phone, email, & chat, during business hours, nights & weekends, or 24/7 - is built to deliver a great experience.
The key to successful outsourced support is communication & collaboration. Helpt partners with clients to provide regular updates on support metrics & areas for improvement -- ensuring that we always deliver the best service. With our focus on quality, efficiency, & customer satisfaction, Helpt is the perfect partner for businesses looking to streamline support operations & deliver exceptional service to their customers.
Helpt Outsourced Tech Support Plans
Helpt has multiple service options designed to fit our customers' requirements: monthly & annual subscriptions based on usage needs, a per-seat model based on the number of users supported, or project pricing as needed for a contract or program. And if needed, Helpt can provide a customized plan.