By: Jim Roddy, VP of Marketing at the RSPA
Effective hiring is a topic I'm frequently quizzed about by VAR and ISV executives. It's an imperfect science that requires a significant time investment and rigorous methodologies just to have a chance at working out. Your merchants have a similar struggle as they fight to attract and retain talented associates who will delight their customers.
Hiring was the focus of my recent guest appearance on the RETHINK Retail Podcast. I was interviewed by Julia Raymond, the Editor In Chief of RETHINK Industries and the Global Director of Research at Valtech. You can listen to our full conversation here, but I wanted to pull some tips from the interview that you can share with your merchants. Offering your customers guidance beyond their IT needs will help you develop into a trusted advisor.
Your People = Your Brand
If you have associates in your store who genuinely care about their customers and care about each other, that is going to make a huge impact on individual customers. They're not going to remember the decor. They might not even remember the quality of the product that you have. The associates are front-and-center. No matter what you say on your website or what mottos you hang up on the wall, the people are really representing your brand.
Utilize Behavior-Based Interviewing
Instead of asking the candidate, "What would you do if you were ever in this situation?" – because anybody can say anything, right? – ask them, "Tell me about the last time you engaged with an angry or frustrated customer." They will have to give a specific example about what happened, what they did, and how they felt. Then ask for another example. Ask them about an example of a time when they weren't getting along with a coworker. Ask for an example of when they had to change personal plans in order to get the job done. Ask about a time they went above-and-beyond. If a candidate doesn't have examples to share from the first 20 years of their life, they're probably not going to suddenly pick them up the first six months on the job with you.
Track Record Trumps Promises
A candidate might say, "I think I would really like to work with people in a retail environment." But if they don't have examples of working with people on a regular basis and liking it, they might not actually like working with people. There's a sales component to retail, and some people just don't like initiating that interaction.
Raise Your Expectations
Raise your expectations for the kind of person who's going to work for your establishment. Oftentimes hiring managers say, "I guess they're good enough. This is how most people are." High character, high initiative, good personality, fun people to work with actually exist. You're going to have to invest more time in your interview process, but it is an investment in your future. You're going to save time not having to put out fires and managing people who are unreliable and unstable. Invest that time in your interview process; it's going to pay dividends for you down the road.
When in Doubt, Get More Data
You've heard me say already, "Get more data, get more data." Hiring managers hear that and they think,
"Oh, I've been getting half a bucket of data. I need to get a full bucket of data." No – get a wheelbarrow overflowing with data. Pick that up, dump that on the table, sort through it. It's going to be easy to make your decision when you have that much data.
Guard Your Culture
There's the cliché that one bad apple spoils the bushel. That's how it works from a culture standpoint. Hire high initiative, high character, hardworking people. If you hire some folks who don't fit that category and you tolerate their behavior, the good people aren't going to put up with it and they'll end up leaving. Then you're left with only those other folks, so be very careful when you hire and guard your culture.
Stay Close with Your New Hires
There's no substitute for a competent person getting closer to a situation. That applies when you're working with your customers. That applies when you're managing your staff. That applies when you're working with the executive team. That applies to the executive team throughout the entire organization. The closer they're able to stay with each other philosophically – that's really going to make a difference and that's how you're going to separate from your competition. That's vitally important in this world where folks are looking for a customized, tailored, heightened retail experience.
---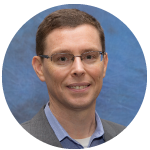 Jim Roddy
is the Vice President of Marketing for the
Retail Solutions Providers Association (RSPA)
. He has been active in the POS channel since 1998, including 11 years as the President of Business Solutions Magazine, six years as an RSPA board member, one term as RSPA Chairman of the Board, and several years as a business coach for VARs, ISVs, and MSPs. Jim is regularly requested to speak at industry conferences and he is author of Hire Like You Just Beat Cancer. For more information, contact
JRoddy@GoRSPA.org
.