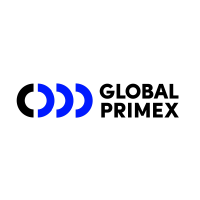 Global Primex LLC
Our platform and proprietary alternative payments network provides merchants and consumers with the tools they need to safely and securely make and receive payments as they please. Because your data isn't our business, literally.
The Global Primex payment ecosystem is a digital fortress that protects our consumers, merchants and payment industry partners with a three-pronged approach to business.
As fellow consumers who value privacy and security not as luxuries but as requirements in today's digital world, we never sell your data or track your spending habits, and we only work with merchants who share these values and meet our rigorous standards.
We bring consumers and merchants together in an environment where the risk of fraud on either side of a transaction is significantly diminished. We have a deep process for identity verification and transaction monitoring to better comply with the law, protect consumer privacy, and to virtually eliminate fraud. We have an equally deep process for the merchants in our Merchant Network.
Finally, our companies built on an unwavering foundation of regulatory compliance. As a money services business at the state and federal level, compliance with applicable BSA/AML, privacy, and consumer protection laws inform how we run our business.