By: Jim Roddy, VP of Marketing at the RSPA
"We have to adjust, and we have to get ahead."
That's what one RSPA VAR member told me at the RetailNOW 2019 Welcome Reception during a private conversation, but had he said that over the PA system, everyone in the room would have nodded in agreement. The annual event for the retail IT channel, held this year July 28-31 at the Henry B. Gonzalez Convention Center in San Antonio, TX, has everyone pressing to understand – or possibly dictate – what's next.
One channel executive described it to me as an "endless story." I had to agree with that perspective; there's no finish line for retail IT solutions providers. But what's different this year is the accelerating rate of change and the pressure VARs and ISVs feel to get ahead of the curve before the rest of the world tramples over them. It's no accident the theme RSPA management chose for their flagship event is "transformation."
The past few years, I've painted the visual of channel companies who want to keep up needing to jump from one moving carousel to another. No, you don't get to hit the brakes, safely exit the ride, and start it up again when you're good and ready. One channel executive I talked with at RetailNOW took that analogy one step further. He said, "The merry-go-round isn't just moving. It's speeding up – and the merry-go-round you're jumping to is going even faster."
Of course every channel company is following the unique path that's best for them, but there are two commonalities I heard in their stories. The first is a continued focus on adding more recurring revenue products and services to their linecard. The second is a general attitude of executives saying, "I'm not exactly sure what 2020 is going to look like for me, but I'm not standing still."
Instead of battening down the hatches and bracing for change, RetailNOW attendees are disrupting themselves. RSPA CEO John Kirk said it well in the opening general session. Kirk, who has a football background, said, "I had a coach who would tell me that everyone is going to be replaced. Then he would challenge us by asking, 'Why don't we replace you with a better version of you?'"
Other early observations after the first full day of RetailNOW 2019:
One more great quote from Kirk that I hope VARs and ISVs heed: "We have to do the hard things today so we don't have to do the impossible tomorrow."
BlueStar CEO Steve Cuntz offered very brief remarks on the main stage to introduce the Day 1 keynote, but one statement he made jumped out to me. "Resellers now are more at risk than ever," he said, "but there's also more opportunity than ever."
RSPA Legal Counsel Bob Goldberg, the aforementioned keynote speaker, backed up Cuntz' statement with some details. Goldberg said the top six channel trends for 2019 are consolidation, dealer trust vs. brand identification, supplier reorganization and changed focus, a software-driven industry, generational changes, and a shift from hardware dominance to data collection being the value driver.
Goldberg also listed his top channel threats for the rest of this year and next: sophisticated/educated purchasers, employees leaving or causing security breaches, hiring/retaining qualified techs, reduced margins, difficult growth, ransomware, suppliers as competitors, pricing, tariffs, performance compensation, commission reductions, and end user control. One VAR joked after hearing Goldberg's long list he was going to fly home immediately to protect his business.
My first conversation at the RetailNOW 2019 Welcome Reception – before I could get into line for food or a beverage – was about recurring revenue, the MSP (managed services provider) model, MSSP (managed security), and the as-a-Service model. Many VARs I talked with told me that now 40% or more of their revenue is recurring. What is common today was an anomaly just three years ago.
---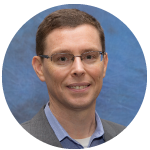 Jim Roddy
is the Vice President of Marketing for the
Retail Solutions Providers Association (RSPA)
. He has been active in the POS channel since 1998, including 11 years as the President of Business Solutions Magazine, six years as an RSPA board member, one term as RSPA Chairman of the Board, and several years as a business coach for VARs, ISVs, and MSPs. Jim is regularly requested to speak at industry conferences and he is author of Hire Like You Just Beat Cancer. For more information, contact
JRoddy@GoRSPA.org
.