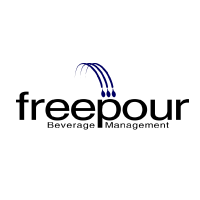 Freepour Beverage Management
Since 1987 Freepour has provided the global hospitality industry with patented solutions for beverage management. These systems are designed to provide speed, accuracy, integration, and actionable, timely cloud-based business intelligence on all stocktaking tasks.
Our patented Scanchecker allows users to scan/weigh/count up to 20 bottles per minute, and Draftchecker provides time-stamped variances on every brand of draft beer. We interface to dozens of POS and F&B solutions. Our clients enjoy lower pour costs on the adult beverage category, and lower labor costs related to stocktaking.
The visibility provided by Freepour drives bartenders behavior and allows management to reward good performance and have consequences for poor performance. Invisible to guests, Freepour allows for the "free-pour" of drinks, universally preferred by bartenders and patrons alike.
We have a global network of resellers consisting of POS Vendors, Beer Techs, and IT Solution providers.
Scanchecker
Patented stocktaking device for spirits/wine/packaged beverage that wirelessly generate act vs theor reports in cloud. Time stamped variances on draft beer reports pushed through cloud daily. Result is reduced pour cost and labor cost, and 6-9 month ROI.
Other Products and Services