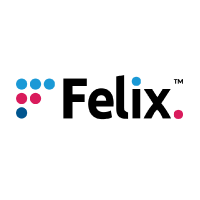 Felix Payment Systems, LTD.
Felix Payment Systems is headquartered in beautiful Vancouver, BC. We are a 100% Cloud-based EMV payment solution provider that challenges traditional lines of thinking and delivers a new generation of payment enablement and acceptance. We have launched the worlds first Cloud payment terminal solution that provides rapid EMV enablement of payment acceptance for anyone within the payment ecosystem. Felix works with device manufactures, POS integrators, acquirers, payfacs, fintechs, banks and other companies to connect to the Felix.Cloud for secure, instant and scalable contactless payment acceptance.
Our core technology is our patented Cloud EMV Terminal framework that supports various use case solutions including our Felix.Terminal Tap to Phone technology.
Felix Payment Systems is challenging the status quo by innovating new technology and solutions to disrupt the legacy and disparate payment ecosystem. Please contact us to learn more at https://payfelix.com
Felix.Terminal
Felix.Terminal is an innovative payment acceptance solution that requires no third-party readers. It uses the existing NFC reader of an android smartphone to enable NFC contactless payment acceptance.
Contact Info + Social
https://payfelix.com/
Ross Smith
Chief Commercial Officer at Felix Payments
ross.smith@payfelix.com
1-514-949-9612