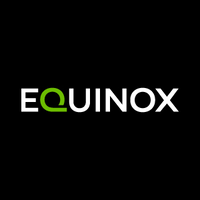 Equinox Payments
Experience the difference that our Luxe payment solutions deliver wherever payment takes place: At the Checkout. In the Aisles. On the Go.
• Luxe 8500i: Integrated Payment Solution
• Luxe 6200m: Modular Payment Device
Equinox brings a boldly unique perspective to how your software should run on our devices: we let you decide. A Linux/HTML5/Java Script operating platform—coupled with secure payment software and integration tools—allows ISVs, VARs and PSPs to quickly and easily develop, deploy and manage payment and value-added applications to work seamlessly across the Luxe product family.
Equinox is a trusted advisor, a technology innovator, and a true partner. Our approach is straight forward and personable: we listen and build relationships to help our customers excel.
• Luxe devices share the same EMV kernels and run the same software, supporting a variety of in-lane and mobile use cases
• The devices are PCI PTS 5.0x and P2PE v3 Domains 1 & 5 certified and can be sold through April 2026
• Contact and contactless presentment is supported for all card brands and digital wallets
• Equinox Remote Key Injection enables safe, secure key injection anywhere the terminal is located, including the checkout lane
• Luxe devices are easy to clean and sanitize, and withstand the rugged demands of a retail checkout
Other Products and Services