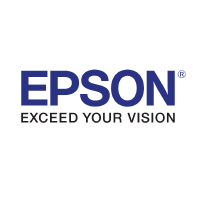 Epson America, Inc.
Epson is a global technology leader dedicated to becoming indispensable to society by connecting people, things and information with its original efficient, compact and precision technologies. The company is focused on driving innovations and exceeding customer expectations in inkjet, visual communications, wearables and robotics, and is underpinned by original microdevices. Epson is proud of its contributions to realizing a sustainable society and its ongoing efforts to realizing the United Nations' Sustainable Development Goals.
For over 30 years, Epson's advanced technology has been at work in millions of POS systems around the world. Today Epson's Business Systems Division continues to bring industry-leading, open architecture, smart technologies to the point of service.
Led by the Japan-based Seiko Epson Corporation, the worldwide Epson Group generates annual sales of more than U.S. $10 billion.
Epson America, Inc., based in Long Beach, Calif., is Epson's regional headquarters for the U.S., Canada, and Latin America. To learn more about Epson, please visit: epson.com. You may also connect with Epson America on Facebook (facebook.com/Epson), Twitter (twitter.com/EpsonAmerica), YouTube (youtube.com/EpsonAmerica), and Instagram (instagram.com/EpsonAmerica).
Other Products and Services