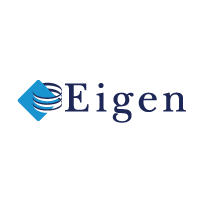 Eigen Payments
Do you need a reliable payments partner to compliment your service offerings? Look no further than Eigen, the ultimate partner for all your payment needs. Eigen offers:
- Omnichannel capabilities: Accept payments from any channel with ease and convenience.
- Secure payments: Protect from fraud and data breaches with our advanced security features, such as P2PE and 3DS 2.0.
- Customer satisfaction: Let us handle your high maintenance customers and turn them into loyal fans with our exceptional service and support.
- Technical expertise: Benefit from our dedicated team of technical resources who can guide you through large and complex opportunities.
- One to many integration: Connect with multiple partners and tech stacks with just one integration, saving you time and money.
- Lead Management: 48-hour SLA for new opportunities. We assign reps and pursue opportunities quickly and efficiently.
- Diverse clientele: From SMB to Enterprise, we offer strong service & support for all merchants.
- Partner Incentives: We offer a referral program to reward you for bringing new opportunities to us!
Eigen is more than just a payment provider. We are your trusted partner for success. Contact us today and find out how we can help you achieve your goals.
MiraServ® Complete Payments Platform
MiraServ® has quietly powered billions of payments for over 30 years. It's no wonder that MiraServ® is among the first in the world to be a P2PE Validated Application! Experience reduced PCI scope, superior reliability, and top of the line brand protection with every solution.