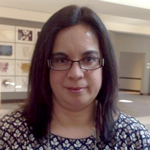 Watch Webinar
EMV: It's Here. Are You Ready?
Posted: October 8, 2015
Presenter: Christopher Engelhardt and Gabriela Loayza, Discover
Duration: 60 Minutes
Course Level: Intermediate
Session Description: In June 2015, Discover® surveyed 3500+ small and medium businesses (SMBs) about EMV readiness. Results concluded there is a general lack of EMV awareness: 60% of SMBs are unfamiliar with EMV and 70% of SMBs stated they have not received education on EMV.[1] VARs play a critical role in educating SMBs as the industry continues to migrate to EMV. Join Chris Engelhardt and Gabriela Loayza from Discover to learn how you can help ISVs, dealers and merchants be EMV ready. This webinar gives VARs the necessary tools and resources to educate both themselves and their merchants on the EMV transition, including free general informational brochures, employee training and signage.