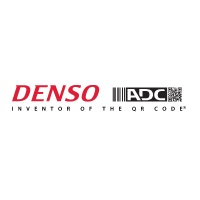 DENSO ADC
DENSO ADC is among the world's largest manufacturers of mobile data capture systems. The company, which pioneered CCD technology and invented the revolutionary QR Code®, offers a wide range of advanced-technology, including handheld 1D and 2D terminals and scanners, featuring lightweight, yet durable, ergonomic designs.
DENSO ADC is a brand of DENSO Corporation, a leading global supplier of advanced automotive technology, systems and components. DENSO was established in Japan in 1949 as a member of the Toyota Group, and currently employs 120,000 people in 32 countries and regions.
BHT-1700, BHT-1800 Android Terminals
DENSO's new BHT Android terminals deliver robust performance with impact-resistant construction and an IP67 protection level rating. The BHT-1700 handheld terminal with keyboard and 4" mega display achieves a scanning distance up to 32 feet. The BHT-1800 smartphone terminal with 5" super screen and front camera offers convenient one-handed operation.
Other Products and Services
Contact Info + Social
https://denso-adc.com/
Kevin B. Bradshaw
ADC Sales & Business Development Manager
info@densodrive.com
(888) 693-3676