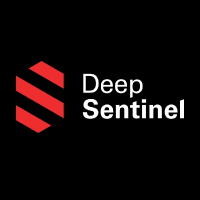 Deep Sentinel
Deep Sentinel is the ultimate in smart security. They offer the only system that prevents crime beyond the front door, through their AI technology and 24/7 Live Guard Surveillance. Deep Sentinel provides live guards who monitor and can engage, if necessary, in real-time before a threat reaches a home or business.
Proactive Monitored Security
Live monitored security cameras. Cameras stream within seconds to local AI to detect potential threats. Guards can engage potential criminals with two-way audio and contact police within seconds, not minutes.