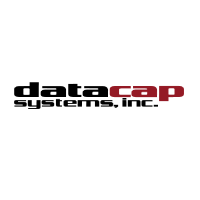 Datacap Systems, Inc.
We build industry-standard payment solutions for Point of Sale providers to meet the needs of merchants in any market. Security-centric solutions for virtually all processing platforms route through dozens of pre-certified devices from leading OEMs – all via a universal payments integration, empowering merchants to create a unified payments experience across brick and mortar, online, mobile and unattended applications.
Datacap has been in the payments industry for a very long time… In fact, we cut our chops in the early 80's by designing and manufacturing one of the first cash register lines with integrated payments and data capture. We know the struggles that POS providers face and pride ourselves on our ability to help our POS partners find and maintain success in this rapidly-changing industry. We do this not only via feature-rich and reliable payment solutions, but also through flexible, custom-tailored sales models intended to help your business thrive.
As the only channel-centric and processor-agnostic payments provider in the industry, Datacap is the ideal partner for any POS provider that's serious about building a solution that will scale to address the needs of virtually any merchant, regardless of market or payment processing platform. Let's talk payments.
Other Products and Services