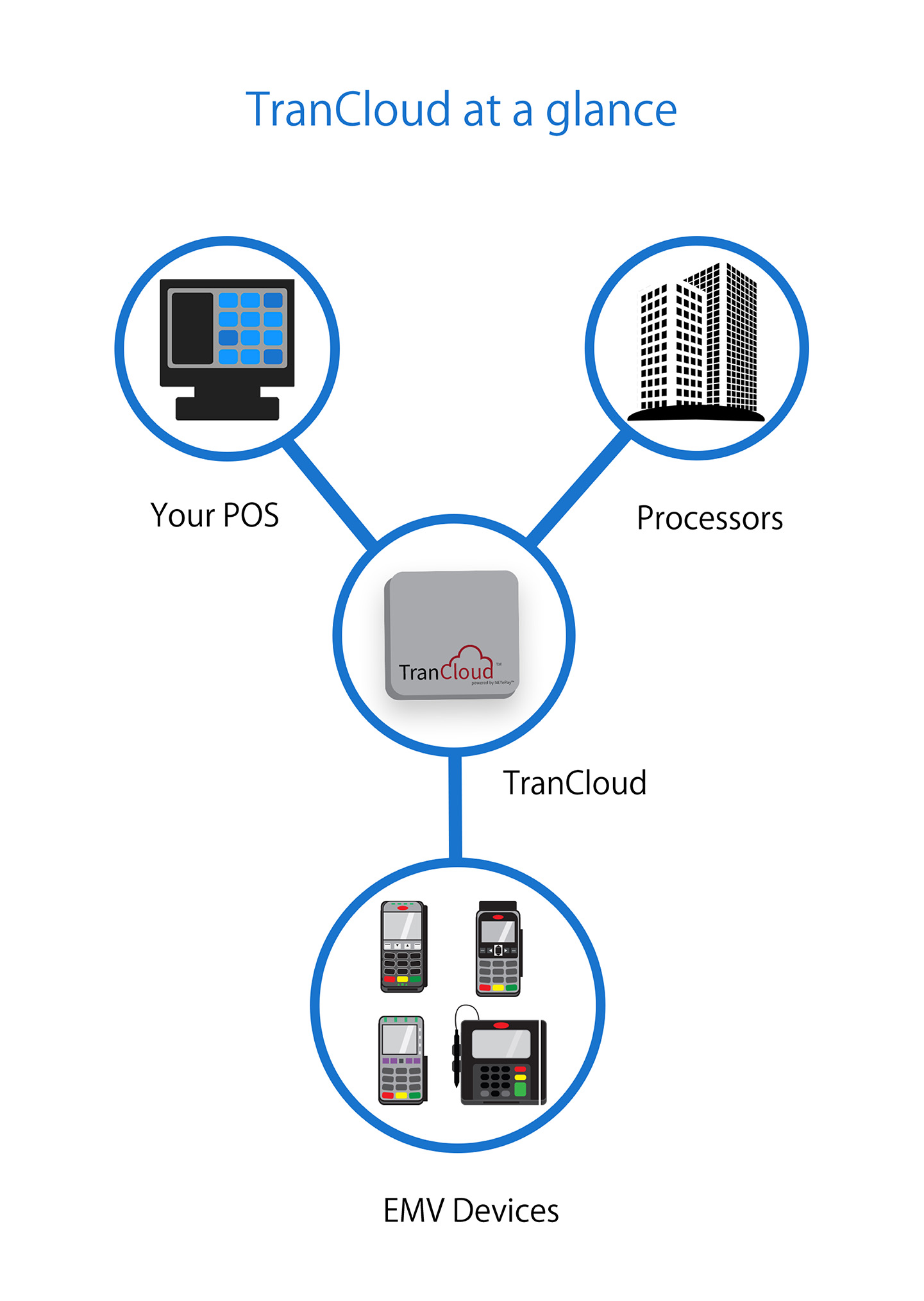 Chalfont, PA – Datacap Systems, a leading integrated payments middleware provider in the US, has released TranCloud™, a new EMV-enabled payments solution for mobile and
browser-based Point of Sale providers. Engineered specifically for mobile/browser POS, Datacap's unique cloud approach with small footprint hardware allows POS systems to process transactions through a variety of payment processors while simultaneously driving a range of PIN pad hardware from leading OEMs " all via the cloud.
Leveraging Datacap's EMV-certified NETePay™ integrated payments software, TranCloud provides mPOS providers with a plug and play, semi-integrated, out-of-scope EMV solution. With support for EMV PIN Pads from VeriFone and Ingenico and completed certifications to virtually all US-based payment processing hosts, TranCloud is the most comprehensive option for mPOS providers today.
"Browser-based and mPOS providers don't have many integrated payments options to choose from today that are both processor and hardware agnostic, comments Justin Zeigler, Head of Product at Datacap. "With that in mind, we set out to create a payments solution that provides the flexibility required by Point of Sale providers without compromising on functionality.
POS partners communicate to TranCloud via an http post using XML or JSON " an integration that remains consistent regardless of POS operating system, processing host or PIN Pad.  As more hardware options are certified, TranCloud users gain instant access without on-going integration changes, creating an ever-evolving payment solution that's simple to manage.
Contact Datacap to get started today!
---
About Datacap Systems
Datacap Systems celebrates 32 years of successfully designing, manufacturing and marketing innovative integrated payment solutions for any Point of Sale. One simple interface allows Point of Sale developers to keep pace with evolving trends and payment industry standards, so they can spend development dollars on POS innovation rather than integrated payments. Because we sell our products exclusively through authorized POS resellers, merchants receive high-end payment solutions coupled with top-tier installation, service and support. Integrated payment solutions from Datacap are utilized by hundreds of POS applications in an array of vertical markets. Contact us to learn more! www.datacapsystems.com/contact-us