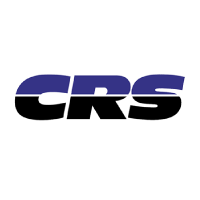 CRS Inc.
CRS, Inc. is a privately owned importer and wholesale Point of Sale distributor founded in 1927. Trusted and respected in the community of cash register and POS Resellers, CRS is well known as a source for products of quality and value. CRS has maintained membership or sponsorship of the Retail Systems Providers Association (RSPA--formerly the ICRDA) for over 50 years and is currently recognized as an RSPA Certified Vendor. Through CRS's dedication to Partners and the Reseller channel, CRS has accumulated 29 ICRDA/RSPA Vendor Awards of Excellence.
As a distribution partner for some of the most respected POS manufacturers on the Pacific Rim, CRS contributes valued market expertise in addition to product design and development assistance. These alliances produce products that lead the industry in both fitness and performance.
Principal CRS products include electronic cash registers, point of sale terminals, Point of Sale Software, Printers, Tablets, Unattended Kiosks and Self-Ordering Systems, and Cash Drawers. In addition, CRS warehouses a complete line of POS peripherals and serves as a one-stop source for any POS reseller. Through several key regional distributors, CRS is able to provide first- or second-day product delivery to the vast majority of North America.
Sam4POS for Android
The SAM4POS application may easily be configured for your food, beverage, or retail business and provides the functions and options you need to meet your point of service needs. Easily convert existing Sam4S Cash Registers to Sam4POS in minutes, greatly minimizing database programming time!
Other Products and Services