By: Jim Roddy, VP of Sales & Marketing at the RSPA
A common question RSPA Legal Counsel Bob Goldberg has received from VARs during the COVID-19 crisis goes something like this:
I need to know if POS and credit card processing companies like ours are designated by the government as an essential service workforce. If yes, is it possible to provide a letter that we can show law enforcement agencies and our employees? A stay-at-home order was just issued for our area.
Goldberg says VARs are considered an essential business, and he recommends sharing this information with employees and the appropriate authorities on company letterhead:
As you are aware, the local authorities have issued a COVID-19 related directive for residents to "Shelter at their Place of Residence." An exception to this general rule has been made for individuals to perform work for an essential business.
One category of essential business includes those that supply other essential businesses with the support or supplies necessary to operate. Our business provides such support and supplies, so it is requested that you continue to report to work to perform your assigned duties.
If you are asked to provide notice of the need for you to leave your residence for work purposes, please share this communication with the requesting party.
Thank you for your continued dedication to the business and our clients during this challenging time.
A document with that text is available here, or you can copy the text above and place it on your company letterhead:
Essential Services Letter
Goldberg has helped create additional resource for RSPA VAR and ISV members:
---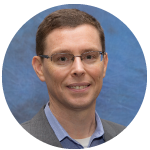 Jim Roddy
is the Vice President of Sales and Marketing for the
Retail Solutions Providers Association (RSPA)
. He has been active in the POS channel since 1998, including 11 years as the President of Business Solutions Magazine, six years as an RSPA board member, one term as RSPA Chairman of the Board, and several years as a business coach for VARs, ISVs, and MSPs. Jim is regularly requested to speak at industry conferences and he is author of Hire Like You Just Beat Cancer. For more information, contact
JRoddy@GoRSPA.org
.